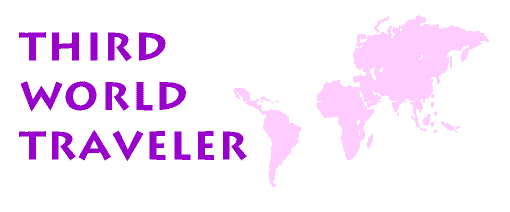 excerpted from
Aristide Again
by Catherine Orenstein
The Progressive magazine, January 2001

... On Sunday, November 2 Haitians showed up at the polls to elect nine senators and a new president. And the week came to a totally predictable end. According to Haiti's electoral commission, 92 percent of Haitians chose Aristide. But not everyone views Aristide as a democratically elected leader. Haiti's opposition-a coalition of fifteen small parties calling itself the Democratic Convergence-boycotted the vote. The United States and the European Union refused to fund it. The Organization of American States (OAS) declined to send election monitors.
And United Nations Secretary General Kofi Annan recommended that the U.N. mission in Haiti should end , when its current mandate expires next - February. There is currently no American ambassador to Haiti (a decision the embassy spokesman says is not political). And as a result of ongoing electoral disputes, hundreds of millions of dollars in foreign loans t (including virtually all U.S. aid to s Haiti's government) remain frozen. Faced with international isolation and antagonism even before he has taken office, Aristide may have won the race, but it will be difficult for him to carry out his grassroots mandate. The election, in which Aristide ran uncontested against six unknowns (three of whom had dropped out by election day), has been cast as a referendum on Aristide's popularity. But the discord over the vote also reflects the radically different ways Haitians and foreigners see Aristide and democracy.
On election day, the broad and normally overburdened streets of Port-au-Prince are quiet. Small barricades-made up of tires, fenders, wheelbarrows, and, in one case, the entire burned out shell of a jeep- block the intersections. They are part of a citizens' campaign to keep traffic thin and the day peaceful. Children play soccer between the barricades, moving rocks when necessary to let a car pass. The day is calm, but on the radio Chavannes Jean-Baptiste- leader of Haiti's largest peasant organization and once a staunch ally of Aristide's but now a supporter of the opposition-is denouncing the vote "This is not an election; it's a consecration, one that will bring Haiti an illegitimate president who will set up an illegitimate government," he said, according to a wire service report.
He is speaking, in part, about an electoral dispute that began last May when opposition candidates contested the results of local and legislative elections swept by Aristide's Lavalas Family party. Although the vote was fair, the opposition candidates, backed by the OAS, contended that because of counting flaws ten of the Lavalas winners, who swept sixteen of seventeen senate seats, should have been forced into runoffs. Since the Haitian government refused to redress grievances concerning the May vote, they claim that Aristide is a despot, seeking to stack the parliament with flunkies. Lavalas supporters respond that the opposition, which was going to lose the elections anyway, had nothing to lose by boycotting them.
To American officials, Haiti's impasse is merely more evidence of the intransigence of both Aristide and the government of current president Rene Garcia Preval (widely perceived as beholden to Aristide). Following the OAS refusal to monitor the November 26 election, the United States did not send official observers or provide electoral assistance. An official statement from State Department spokesman Philip T. Reeker criticized the "serious irregularities" in Haiti's May vote count- a position that has a certain comic appeal today, in light of America's own contested Presidential election.
Participation in the November election was in dispute. Haiti's election commission cited a 60.5 percent turnout, a figure corroborated by a small, unofficial delegation of international monitors. The opposition, by contrast, claimed a 5 percent turnout, and the State Department- indicating its allegiance-agreed that there was a low voter turnout and called for "reconciliation among all sectors of Haitian society."
Some foreign analysts point out that the Haitian government, and Aristide, might have made life easier for all simply by accepting a recount of the May vote, thereby reconciling with opposition parties. Lavalas candidates would have won a sound victory in any case, and Aristide's new government might then have found itself in a better position with the international community today. But to the Haitian government, the electoral dispute is not just a matter of a few senate seats, it's part of the greater struggle for independence. Lavalas officials saw the November vote as a strike for sovereignty.
"The international community cannot come here and tell us how to vote," says Lavalas senator Yvon Neptune, who is also president of the senate. "It was a matter to be decided by our constitution and our electoral commission.... This is a new government, one that is not going to jump up and say 'yes sir!'-or cry uncle."
Aristide himself seems more cautious about his mandate. "During his first press conference in five years, he sits somber-eyed before a tide of journalists, in front of a blue and red wall on which is written in large letters, "PAIX"-peace, the key word in all of his slogans, speeches, and imagery. "We can see Haiti as half empty," Aristide begins. "It is a land where there is hunger, poverty, killing. But if we see only the negative aspects of Haiti, it will be hard to arrive at peace." He holds up a glass of water on his desk. "But Haiti is also half full. It is a land of riches. Every Haitian has positive value, every person without distinction.... But, we will have to work together. We are willing to work with all sectors and people who want to work for peace."
Aristide knows the perils of crossing the international community. As a Salesian priest working among the poor, he first rose to power in the late 1980s on the shoulders of hundreds of thousands of peasants-a massive popular movement that toppled the Duvalier dictatorship. In 1990, he became Haiti's first freely elected leader when he won the presidency by a landslide with promises to raise the minimum wage, strengthen national industry, and tax the wealthy-who traditionally escaped this burden. "Alone we are weak, together we are strong," he called out. "United, we are Lavalas"- Creole for a great flood.
But Aristide was never able to carry out his program as president: A military coup sent him into exile in September 1991, less than eight months into his term. In the following years, the military raped, tortured, and killed thousands of his supporters. Others took to the seas. The grassroots movement ground to a standstill. As a condition for returning Aristide to power three years later, on the heels of 20,000 American troops who landed in Haiti in September 1994, U.S. and international lenders demanded he abandon his social justice platform in favor of free market economic reforms. He lowered tariffs and agreed to start privatizing state-run industries.
Civilian rule was restored, but Haiti's popular movement was devastated. Grassroots leaders were in exile or killed off. The prospect of reconciliation with the coup leaders and financiers, as well as the issue of foreign intervention, divided those who remained. The Lavalas political platform soon splintered, making fast enemies out of former allies, in particular over issues of modernization- the Haitian euphemism for the program of economic reforms required to win international support. Meanwhile, barred by the Haitian constitution from seeking a second consecutive run, Aristide handed the presidency over to Preval in 1996, having served only a third of his elected term. Today, many Haitians view Sunday's vote as his second chance- and theirs. But he is not the same man he was ten years ago.
In person, Aristide is smaller, and softer spoken, than one might imagine. He is a surprisingly unassuming figure for a "firebrand priest"-as he was often called in American newspapers. In an office located on a wing of his Tabarre home, a picture of Saint Jean Bosco, founder of the Salesian order under which Aristide was trained, hangs on a wall between bookshelves. Saint Jean Bosco is also the name of Aristide's old church, by the slum of La Saline, burned down by the military while Aristide was saying mass in 1988. But today he addresses the issue of reconciliation, not only with the former coup makers, but also with former allies. He talks about his unsuccessful efforts to reach a compromise with opposition candidates as late as October that would have induced them to participate in the elections.
Aristide also talks about the need to work with the international community. Much of his proposed government program focuses on food security, strengthening national industry, and alternative sources of aid-measures that could make Haiti less reliant on traditional donors. Some members of his Lavalas party seem confident that these measures will be enough, even without international help. But Aristide himself is not so quick to dismiss it. "If the international community is not for us," he tells me, "one thing is sure: We will fail." Then he measures his words. "On the one hand, we must take a rational approach-meaning dialogue with the international community," he says. "On the other hand, we must protect our dignity."
As for Haiti's poor, beyond the walls of Aristide's home at Tabarre, on the outskirts of Port-au-Prince, it seems they care little about opposition candidates or international observers. "What do they have to do with me?" asks Dyedonne Jean, who never voted before Aristide came along. Jean is not his real name, but an alias that he used five years ago, when Haiti's military regime was still fresh enough in his memory to frighten him. He has a scar from a bullet that passed through his chest, just below his heart, and horrifying memories of being kidnapped and tortured during Haiti's coup years, when paramilitary thugs caught him pasting Aristide posters on a wall. He also has a scar on his leg, where the exhaust pipe of his moped burned him when they threw the vehicle on top of him in the back of their pickup truck. Today, Jean carries a membership card from the Coup Victim's Organization. He has a job as a photocopier in the Ministry of Justice. And he has great hopes for his country with Aristide in power. He believes he may get a better job. And he expects the government will bring more trials against military leaders, especially against Emmanuel Constant-the erstwhile leader of Haiti's death squads, who now lives in the United States.
"Aristide understands hunger and poverty because he was a priest," says Jean. "And he will never stop working for us."
Perhaps Aristide will not turn out to be what Jean imagines. Since he was never able to fulfill his first presidency, Aristide has become, in a sense, a symbol of all the Haitian poor want and cannot have. In ten years, those expectations have been rising into a crescendo of hopes even while Aristide has been tempering his approach. Ten years ago, he was a radical parish priest living among the poor. He faced assassination attempts more than once. In 1990, he campaigned around the country riding on a donkey, bringing out crowds of hundreds of thousands. But this year he left his house only rarely, most recently to console the mother of a child killed by one of the dozen pipe-bombs that exploded in Port-au-Prince the week before the election. Now he is married, with two children. He has adopted an approach of compromise and dialogue. And yet for all that, he finds himself in a familiar spot: Even before resuming his role as president, he is already squared off against the whole of the international community.
Perhaps Aristide will not turn out to be the leader Haitian people once knew, and have since been waiting for. Certainly he is not the leader that foreigners have been waiting for.
Nevertheless, in the eyes of many of Haiti's poor, he is still the best hope.
Dorila Gilem lives in Fort Dimanche, the notorious prison of the Duvalier dictatorship, which is located in the slums near the bay of Port-au-Prince. Squatters have claimed it in recent years and renamed the former torture center "Democracy City." Cooking pans litter the corridors, and beds fill the old cells, where prisoners' graffiti still mark the walls. In one room, a bed covered with a floral spread stands against a wall, where one can still see the crumbling outlines of individual cells-so small that a human being would have remained crouched in a ball for the duration of the Imprisonment.
Here, Haiti's citizens live in poverty that strains the imagination, where the weight of history is heaviest and the hope for a better future is all the sharper. "We are grownups and can vote for ourselves," says Gilem, when asked if it matters that the international community has not sent observers for Haiti's elections. She gives a look down the sweltering hall, where hundreds or maybe thousands of people have made a home out of a monument to death. "What would I like Americans to know? That we would like them to give us a chance."
---
Haiti page
Caribbean watch
Index of Website
Home Page