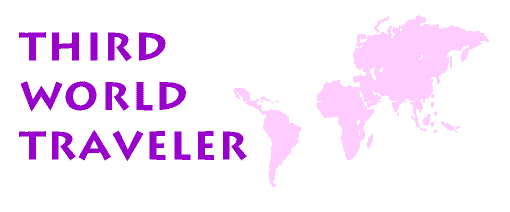 Danger of a New Vietnam
by Andres Cala
The Gazette Montreal, Canada, February 9, 2001
World Press Review, April 2001

If I were Colombia's neighbor, I would be very worried about the likely transit of its problems to my country." If this is what U.S. Secretary of Defense Donald Rumsfeld foreshadowed last month for Venezuela, Panama, Brazil, Peru, and Ecuador, it is not hard to imagine why these governments raised the roof when guerrilla and paramilitary activity started spreading through the region.
The countries that share a boundary with the biggest drug supplier in the world fear Plan Colombia, which analysts expect will intensify the bloody war in which more than 3,000 people die every year. Plan Colombia is a $7.5-billion strategy designed by Colombia's President Andres Pastrana to eradicate drug trafficking, sign a peace accord with the main guerrilla groups, and relaunch the economy. Although it has only recently been put into effect, the shock waves are already being felt.
Neighboring countries are worried that the war will expand beyond Colombia's borders and that thousands of displaced people will seek refuge in their territories. Ecuador, which shares a border of 348 miles with Colombia, and Venezuela, with more than 1,300 miles of frontier, had been the hardest hit until now-receiving an estimated 3,()00 people in the past year alone. What worries them most are the increasing signs of guerrilla and paramilitary presence in their countries. Last year, the president of Ecuador's National Congress, Juan Jose Pons, said: "Our country cannot become a new Cambodia or a new Laos, in case Colombia's war escalates into a Vietnam."
In the latest surge of violence blamed on Colombia's war, one U.S. citizen died after a group of oil workers was kidnapped by an unknown group in Ecuador last October. Although Ecuadoran authorities blame common delinquents, many have ventured to accuse the Revolutionary Armed Forces of Colombia (FARC), a well-armed and positioned guerrilla group of more than 17,000 fighters, of capturing the oil workers.
Also, on Jan. 11, the Ecuadoran army reported two guerrillas were killed on their soil when FARC encountered its main enemy, paramilitary forces of the United Self-Defense Forces of Colombia. A few days later, the army of this politically unstable country reported having dismantled a military camp presumably used by the FARC. Ecuador's fear of being dragged into Colombia's war increased when the guerrilla group threatened its government: "Ecuador must maintain a strict neutrality toward the Colombian conflict and we encourage it not to participate in Plan Colombia." Nonetheless, Ecuador has been the only Colombian neighbor to fully support the anti-narco strategy, backed by $ 1.3 billion in U.S. military aid.
The main concern of Ecuadorans who do not want to see their country become a target of FARC is the military base at Manta, Ecuador, used by American forces to coordinate coca eradication in Colombia. The guerrilla group says the base is used for undercover military operations against them, and have threatened to declare it a military objective.
Although Colombian insurgents have assured neighboring countries they will not attack outside Colombia's borders, Ecuadoran authorities fear infiltration has begun already. The appearance of a new guerrilla group, the Revolutionary Armed Forces of Ecuador (FARE), is believed to be another symptom. FARE is believed to have 400 fighters-armed, trained, and logistically supported by FARC. It is blamed for recent attacks on oil pipelines, a common terrorist objective of Colombian guerrillas.
Guerrilla and paramilitary warfare has also been intense in Venezuela. Kidnappings, murders, attacks, and even massacres have occurred with regularity in the past couple of years. Although the Venezuelan government has promised to crack down on guerrillas in its territory, at least 40 cattle farmers have been kidnapped in the past year, and many more have to pay to avoid being targeted. Cattle growers have reacted by creating their own paramilitary group. Otto Ramirez, their spokesman, confirmed this month: "We are arming ourselves because we cannot permit guerrillas to finish us, while the Venezuelan state does nothing about it."
Once again, FARC "asked" Venezuelans not to create the so-called self-defense militias. Through a letter to the cattle growers sent by the commander of a FARC subgroup, the guerrillas said: "We have been singled out to be violence generators on the border, when in fact we are contributing to the generation of a peaceful atmosphere in the region."
---
War on Drugs
Index of Website
Home Page