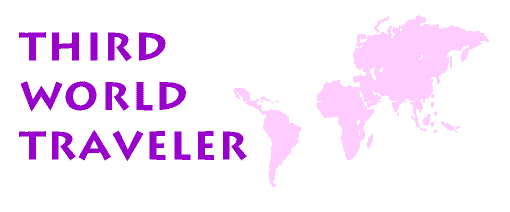 Stumped
by Ruth Abramson
New Internationalist magazine, November 2000

When two of the planet's largest lumber retailers announced new commitments to sustainable forestry last year, members of the Forest Stewardship Council (FSC) heaved a sigh of relief. Representatives from environmental groups, the forestry industry, indigenous organizations and community-forestry outfits from 25 countries first met in 1993 to form the FSC and hammer out a set of 'principles and criteria' to help make sustainable forestry a reality.
The Oaxaca, Mexico-based FSC has since applied strict standards to certify wood products - from the stump all the way to the store. And the approach seems to be catching on. In August 1999, the US bigbox chain, Home Depot, announced it would consider adopting a policy of selling only products made from FSC-certified lumber. (Home Depot sells more lumber than any other company in the world.) Then in November 1999, the Swedish giant IKEA, the globe's largest furniture retailer, said it, too, would buy only FSC-certified products.
Forest companies worldwide are scrambling to acquire FSC certification. To date more than 835 firms have received FSC approval. And the World Wildlife Fund estimates 20,000 FSC-stamped products are now available.
But the FSC's wild success has also created controversy- even within the movement. The main problem is meeting the sudden massive demand for FSC-certified wood products. That pressure has prompted some within the FSC to consider lowering certification standards.
This huge demand has also sparked competition on the certification front. Greenpeace forestry campaigner Tamara Stark says this is already happening as industry conjures its own plans for 'certification'. 'The FSC is the only one that goes into a forest and looks at what the industry is doing,' explains Stark. Companies with other kinds of suspect certification are hoping buyers won't know the difference.
Some FSC participants question why industry is involved at all. 'The problem with large producers sitting at the table is that they can influence the standards to meet their current operations,' says Cheri Burda, a forestry strategist for the Vancouver-based David Suzuki Foundation.
'Is the FSC's intent to certify current large-scale industrial forestry? Or is it intended to create rigorous standards which would only apply to a small number of producers [in a market niche that] will grow?'
Canada's Pacific coast- home to some of the world's hottest logging controversies - is particularly vulnerable to 'greenwashers'. The province has the largest tract of coastal temperate rainforest in the world and most of the area's timber licences are in the hands of a few corporations.
Yet the Government hasn't figured out a system for granting companies FSC certification. One stumbling block is that the FSC says primary forests must be conserved. But more than 90 per cent of the forested land in British Columbia (BC) is ancient or 'oldgrowth'. The FSC also says the land rights of indigenous people must be recognized. This is a nagging problem in BC, home to more than 100 First Nations, only a few of which have ever signed treaties with the Government. Most say they never consented to any logging on their lands.
Others warn that the market is not a panacea for environmental destruction. William Rees, a University of BC ecologist and economist, admits 'the price we pay for lumber, even if it is ecologically harvested, doesn't reflect the costs of soil erosion, loss of biodiversity and so forth'. Nonetheless, Rees supports the FSC and believes certification will present 'huge threats to companies that continue to harvest lumber in an unsustainable manner'. For now, says Rees, FSC certification 'goes further than anything else we've got'.
Ruth Abramson (solb7@yahoo.com) is a freelance journalist who lives in Vancouver. Long ago she was an editorial volunteer for the Nl.
---
Environment watch
Index of Website
Home Page