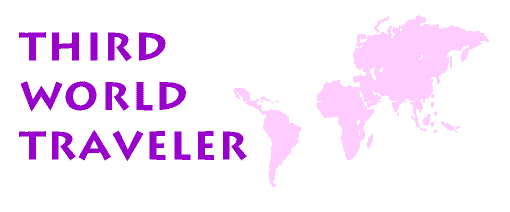 HAITI UNDER CLOAK

by Alan Nairn
from the Nation magazine, February 26, 1996



The C.I.A. has placed agents within the rebuilt Haitian National Police, where, according to the transition chief for president-elect Rene Preval, they operate outside the control of the legal Haitian government. In an interview nine days before Preval's scheduled inauguration, the transition chief, Chavannes Jean-Baptiste, told The Nation: "The C.I.A. is present within the police. It is present in all parts. But what their plan is-I don't have it."

His statement has been confirmed by U.S. officials familiar with the operation, who say that much of the C.I.A. recruitment took place during the F.B.I.'s International Criminal Investigations Training Assistance Program (ICITAP) police training, which was done last year at Fort Leonard Wood, Missouri, at the insistence of the Clinton White House and over initial objections from the Aristide government.

The disclosure comes as Washington is pressing on at least two fronts to prevent further revelations about its secret work in Haiti. On one, the United States has privately been in touch with jailed terror leader Emmanuel "Toto" Constant, who has been threatening to tell all he knows about U.S. support for the hit squad known as FRAPH.

The United States, according to a December 11 internal government memo and interviews with informed officials, has made a special arrangement with Constant, a longtime C.I.A. asset, to deport him back to Haiti eventually, and if that occurs, according to the memo, to do so in a U.S. government plane complete with "V.I.P." security and "no advance notice" for the Haitian government. Regular Haitian airport workers are to be kept away from Constant's plane (ground services to be provided by Brown & Root, the Pentagon contractor), and Haitian Customs will be required to "process him at an isolated location." Constant is then to be the beneficiary of a program of "crowd control" and a 'public affairs strategy" designed to urge Haitians "to remain calm despite the intensity of anti-FRAPH and anti-Constant sentiment."

These extraordinary arrangements for Constant were finalized four days after he called me on December 7 from an I.N.S. prison in Maryland and offered to reveal "everything" about the United States and FRAPH. When I tried to follow up, though (he insisted on a face-to-face meeting), the I.N.S. denied me access, explaining that Constant had had a change of heart and no longer wanted to talk.
---
Caribbean watch
Allan Nairn page