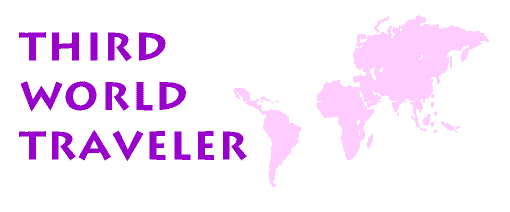 Theodore Roosevelt
On Human Rights in Foreign Policy (1904)

" No triumph of peace can equal the armed triumph of war."
"In strict confidence ...I should welcome almost any war,
for I think this country needs one."
Theodore Roosevelt
*****
In asserting the Monroe Doctrine, in taking such steps as we have taken in regard to Cuba, Venezuela, and Panama, and in endeavoring to circumscribe the theater of war in the Far East, and to secure the open door in China, we have acted in our own interest as well as in the interest of humanity at large. There are, however, cases in which, while our own interests are not greatly involved, strong appeal is made to our sympathies. Ordinarily it is very much wiser and more useful for us to concern ourselves with striving for our own moral and material betterment here at home than to concern ourselves with trying to better the condition of things in other nations. We have plenty of sins of our own to war against, and under ordinary circumstances we can do more for the general uplifting of humanity by striving with heart and soul to put a stop to civic corruption, to brutal lawlessness and violent race prejudices here at home than by passing resolutions about wrongdoing elsewhere. Nevertheless there are occasional crimes committed on so vast a scale and of such peculiar horror as to make us doubt whether it is not our manifest duty to endeavor at least to show our disapproval of the deed and our sympathy with those who have suffered by it. The cases must be extreme in which such a course is justifiable. There must be no effort made to remove the mote from our brother's eye if we refuse to remove the beam from our own. But in extreme cases action may be just)fiable and proper. What form the action shall take must depend upon the circumstances of the case; that is, upon the degree of the atrocity and upon our power to remedy it. The cases in which we could interfere by force of arms as we interfered to put a stop to intolerable conditions in Cuba are necessarily very few. Yet it is not to be expected that a people like ours, which in spite of certain very obvious shortcomings, nevertheless as a whole shows by its consistent practice its belief in the principles of civil end religious liberty and of orderly freedom, a people among whom even the worst crime, like the crime of Iynching, is never more than sporadic, so that individuals and not classes are molested in their fundamental rights-it is inevitable that such a nation should desire eagerly to give expression to its horror on an occasion like that of the massacre of the Jews in Kishenef, or when it witnesses such systematic and long-extended cruelty and oppression as the cruelty and oppression of which the Armenians have been the victims, and which have won for them the indignant pity of the civilized world....
From his State of the Union Message.
---
Human Rights Documents