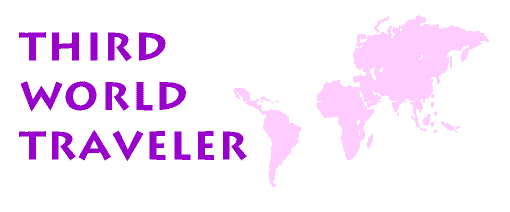 The U.S. Embargo and the Wrath of God
by Juan Gonzalez
In These Times, March 8, 1998

Havana: Gilberto Duran Torres couldn't devote much attention to Pope John Paul lI's historic visit here in January. While Cuban journalists and thousands of foreign journalists recorded the pope's every move, Duran and the other doctors at Calixto Garcia Hospital, Cuba's largest and most prestigious medical center, spent another hair-raising week quietly concocting their own miracles-a string of patchwork procedures to keep their patients alive.
Duran is chief of the intermediate care unit. He has worked at the hospital for 25 years, but nowadays he watches helplessly as the country's awesome cradle-to-grave, free medical system slowly disintegrates. Duran's department, for instance, is making do with artificial respirators that are more than 20 years old. . . . "We should have at least 12 for my unit," he says. "We have far fewer, and they are always breaking down. When one goes, we don't have the parts to fix it, so we have to search around the city, find a hospital that's not using theirs, and transport it here." So much of the world's advanced medical equipment and drugs are manufactured by U.S. firms that the three-decade-old American embargo is now literally killing Cubans, according to a 1997 report issued by the American Association for World Health (AAWH) following a year-long investigation.
Back in Washington, the proponents of the embargo insist that needed medical supplies can still get to Cuba. But the 300 page AAWH report, "Denial of Food and Medicine: The Impact of the U.S. Embargo on Health and Nutrition in Cuba," provides startling documentation of dozens of cases in which Cuban hospitals could not secure the medicine and equipment they needed because of the sharp restrictions imposed by the 1992 Cuban Democracy Act.
Dr. Julian Ruiz, a surgeon at Calixto Garcia, recounts his 15-day search last September for a Z-Stent Introducer, a small contraption that he needed to operate on a man with colon cancer. Not one could be found in the country. The manufacturer of the Z-Stent, Wilson Cooke Medical Inc. of Winston-Salem, N.C., refused to sell it to the Cubans. Ruiz' staff, scouring the world, finally found a Z-Stent they could buy in Mexico. By that time, the man's cancer had spread.
Exacerbating the shortages are takeovers of foreign firms by U.S. pharmaceutical companies. In 1995, for example, Upjohn Co. merged with Pharmacia, a major Swedish drug company that had been supplying Cuba with millions of dollars worth of chemotherapy drugs, growth hormones and equipment for its medical labs. Within three months, Pharmacia closed its Havana office and stopped all sales.
That same year, Nunc, a Danish firm that supplied Cuba with materials for HIV and hepatitis screening tests, was absorbed by Sybron International of Wisconsin. Eight days after the merger, Nunc executives notified Cuba by fax: "Much to our regret, we have to inform you that unfortunately our cooperation of many years has to be terminated.... In future, we therefore have to follow the directions laid down by the U.S. Government in relation to Cuba."
Nothing has drawn the Catholic Church and the Cuban government closer together than their mutual opposition to the U.S. blockade of medicine and food supplies to Cuba's people.
"Even in warfare, you don't bomb hospitals and schools," says Patrick Sullivan, the pastor of a church in Santa Clara and the only American priest permanently stationed in the country.
A Cuban official in charge of finding and paying for food from abroad recounted her frustration with the embargo. "To ship a thousand tons of powdered milk from New Zealand, I must pay $150,000, when bringing the same amount from Miami would only cost me $25,000," she says.
While the U.S. government forces Cuba to pay six times more than necessary for children to drink milk and shuts off the supply for medical screening tests, it scurries to sell more Boeing planes to China, to open new Nike factories in Vietnam and even finds ways to ship food to North Korea. The last time anybody looked, these were socialist countries too, at least in name.
After all his homilies criticizing the lack of individual freedom and the evils of communism, the 77-year-old pope, no less a dictator within his church than the 71 -year-old Castro is within his party, still managed in his parting words to condemn the U.S. embargo for striking "the population indiscriminately, making it ever more difficult for the weakest to enjoy the bare essentials of decent living."
Washington's embargo has now incurred the wrath of God. Can it hope to survive much longer?
---
Human Rights, Justice, Reform