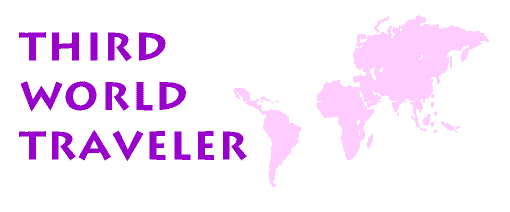 Mexico's Deadly News
by John Ross
The Nation, December 22, 1997

The murderous Thanksgiving Day assault that left crusading Tijuana editor Jesus Blancornelas gravely wounded and cost the life of a valued assistant should come as no surprise. Three Mexican journalists have met violent deaths this year, and a score more have been beaten, bullied or otherwise intimidated as a consequence of the diligent practice of their profession.
Despite much-ballyhooed economic recovery and break through in a political system that has been dominated for nearly seven decades by the Institutional Revolutionary Party (PRI), 1997 has not been a good year for human rights in Mexico. A renewed zest for torture by security forces is epidemic. More disappearances, extralegal executions and arbitrary jailings have been recorded here by Amnesty International than at any time in the past decade. In early September, a nascent death squad within the newly militarized Mexico City police slaughtered three youths and distributed their body parts in the south of the city with as much homicidal elan as Salvadoran authorities ever displayed. Defenders of human rights have narrowly escaped ambushes, as testified to by Bishop Samuel Ruiz's recent brush with PRI linked assassins in northern Chiapas. When Amnesty's secretary general, Pierre Sane, flew to Mexico to direct President Ernesto Zedillo's attention to what the organization describes as "a human rights crisis," Zedillo refused to see him.
On the blade of this terror have been editors and reporters who focus on corruption, drugs and repression. Mexico City television journalists who filmed flagrant police complicity in criminal acts have been kidnapped and threatened and had their Hard Copy-like shows yanked from the airwaves. Machine gun-toting federal agents laid siege to the nation's oldest daily, El Universal, to arrest its publisher on alleged tax evasion charges after his paper became critical of the Zedillo administration. Even The New York Times has not been immune from such harassment- correspondent Sam Dillon was threatened with arrest for reporting on a D.E.A. dossier that implicated two PRI governors in drug trafficking. But the real mayhem is reserved for the locals.
Benjamin Flores, editor of La Prensa in San Luis Rio Colorado on the eastern California border, was murdered this past summer after he blew the whistle on the theft of 1,000 pounds of cocaine from the local justice ministry. In Guerrero, print journalist Jesus Abel Bueno Leon was shot and burned alive after he penned a piece suggesting that a high-ranking state official had contracted the killing of a leftist lawyer. If big-city newshounds are under the gun, danger is a daily staple for those brave souls who ply the provinces. The name of Maribel Gutierrez of El Sur in Acapulco, who has won international recognition for investigative reporting, was put on a government list of fifteen journalists said to be sympathetic to the guerrilla Popular Revolutionary Army (E.P.R.). and in Oaxaca, Razhy Gonzalez, editor of Counterpoint, was kidnapped and tortured for three days after attending an E.P.R. press conference. The intrepid La Verdad in Villahermosa, Tabasco, is the regular recipient of death threats to staff and firebombs from angry PRlistas.
Zeta, the outspoken Tijuana weekly Jesus Blancornelas co-founded and has edited for a dozen years, is the starting point for much of this mischief. Years of government attack (both the state and the feds withdrew all advertising) and hardship (local printers refused to work on it because of its antigovernment content) have steeled the publication for the worst. Early on, the son of one of the most powerful men in Mexico, Carlos Hank Gonzalez, was so offended by Zeta that co-founder Felix (El Gato) Miranda was executed on a Tijuana freeway by Hank body guards. Now another article in Zeta, which details the dovetailing of the sons of Mexico's elite with the narco-mafias, is said to be at the bottom of this latest hit-but any one of a dozen stories in recent months might have incited retaliation.
Journalists working in Mexico these days have become like canaries in the coal mine. Their daily travails measure the poisonous gas seeping to the nation's surface even as Zedillo hypes Mexico as a new, improved neighbor. Tragically, the mirage of the market so dazzles Washington that no one much notices the bad news leaking out.
John Ross is based in Mexico City, is author of the newly released The Annexation of Mexico: From the Aztecs to the I.M.F. (Common Courage).
---
Human Rights, Justice, Reform