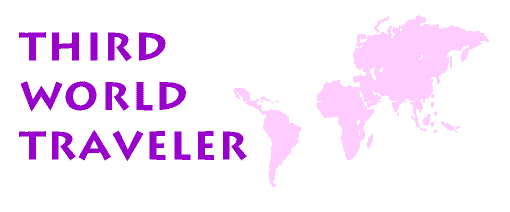 Ten Years After (Iraq)
by Michael Parenti
Toward Freedom magazine, February 2001

Upon disembarking from the Olympic Airways plane that brought me to Iraq in November 2000, I can see some of the effects of the Western-imposed sanctions. What was once a busy international airport is now a desolate strip. Two lonely planes sit as if abandoned on the vast tarmac. There are no airport personnel to speak of; no baggage carts or utility vehicles, not even any visible security.
On a wall inside the empty terminal is a handmade sign in Arabic and imperfect English; it reads: "Down USA." A large portrait of Saddam Hussein gazes down upon us. His image can be found along the road to the city, in the hotel, and on various public buildings.
I am part of an international delegation of Greeks, Britons, Canadians, and US citizens. Included are journalists, peace advocates, and members of the Greek parliament. Margarita Papandreou, former first lady of Greece and devoted political activist, leads the group. It s an especially moving moment for her. It has been her dream for 10 years to be able to fly directly to Baghdad. And this is the first flight to Iraq by a state-owned commercial airline from the West in defiance of US/UN sanctions.
The Iraqi officials who greet us don't try to hide how pleased they are about our arrival. "Your presence is a statement against the inhuman means used against us. Iraq is a prosperous country capable of fulfilling the basic needs of the people, but we are being prevented from doing so by the UN sanctions," one of them says. "Feel free to go anywhere and speak to anyone."
KILLING A COUNTRY
Most people in the US don't know that Saddam was put into power by a CIA-engineered coup to stop the Iraqi revolution- which he did by massacring the communists and the left-wing of his own Baath party. But in time, Saddam proved to be a disappointment to his mentors in Washington. Instead of opening his country to free-market capital penetration on terms that were thoroughly favorable to Western investors, he devoted a substantial portion of Iraq's export earnings to human services and economic development. In 1972, Iraq nationalized its oil industry, and was immediately denounced by US leaders as a "terrorist" nation.
Before the six weeks of air attacks known as the Gulf War (which ended in February 1991), Iraq's standard of living was the highest in the Middle East. Iraqis enjoyed free medical care and free education. Literacy had reached about 80 percent. Most Iraqi youth were educated up through secondary school. University students of both genders received scholarships to study at home and abroad. In the eyes of Western leaders, Saddam was that penultimate evil, an economic nationalist, little better than a communist. He would have to be taught a lesson. His country needed to be bombed back into the Third World from which it was emerging.
The high explosive tonnage delivered upon Iraq during the Gulf War was more than twice the combined Allied air offensive of World War II. Within the first few days of bombing, there was no running water in the country. More than 90 percent of Iraq's electrical capacity was destroyed. Its telecommunication systems-including TV and radio stations- were demolished, as were its flood control, irrigation, sewage treatment, water purification, and hydroelectric systems. Farm herds and poultry farms suffered heavy losses. US planes burned wheat and grain fields with incendiary bombs, and hit hundreds of schools, hospitals, rail stations, bus stations, air-raid shelters, mosques, and historic sites. Factories that produced textiles, cement, chlorine, petrochemicals, and phosphate were hit repeatedly. So were the refineries, pipelines, and storage tanks of Iraq's oil industry.
Iraqi civilians and soldiers fleeing Kuwait were slaughtered by the thousands on what became known as the "Highway of Death." Also massacred were Iraqi soldiers who tried to surrender to US forces on a number of occasions. In all, some 200,000 Iraqis were killed in those six weeks. Nearly all US planes, Ramsey Clark notes, "employed laser-guided depleted-uranium missiles, leaving 900 tons of radioactive waste spread over much of Iraq with no concern for the consequences to future life."
Our delegation got a grim glimpse of the war's aftermath. We visited the Al-Amerya bomb shelter where over 400 civilians, mostly women and children, were incinerated by two US missiles. Blackened, ossified body parts, including a child's hand, can still be seen melded into the ceiling. Along one wall is the irradiated shadow of a woman holding a baby in her arms, a ghoulish fresco created by the heat blast. The shadow of another figure can be seen on the cement floor. The shelter has become a shrine, with candles, plastic flowers, and pictures of the victims. The guide notes that US reconnaissance saw civilians using the shelter on a nightly basis during the early days of the bombing, yet it was still chosen as a target.
In the 10 years of "peace" since February 1991, an additional 400 tons of explosives have been dropped on Iraq; 300 people have been killed and many hundreds wounded. The US and United Kingdom, with the participation of France, imposed a no-fly zone over the northern region of the country, ostensibly to protect the Kurds. This newly found humanitarian concern didn't extend to the Kurds residing on the Turkish side of the border. The next year, another no-fly zone was imposed in the south, reputedly to protect Shiite settlements, effectively dividing the country into three parts. By 1998, the French had withdrawn from both zones, but US and British air attacks on military and civilian targets have continued almost on a daily basis, including strafing raids against Iraqi agricultural developments. Baghdad's repeated protests to the UN have gone unheeded. Since 1998, three members of the Security Council-Russia, China, and France-and various non-permanent members have condemned the raids as illegal and unauthorized by the Security Council.
To drive the point home, on the second day of our visit, US warplanes fired four missiles at the village of Hmaidi in the southern province of Basra, one of which struck the Ali Al-Hayaini school, wounding four children and three teachers. Several homes were also hit.
Michael Parenti s most recent books are To Kill a Nation: The Attack on Yugoslavia and History as Mystery. The second part of this report will appear in the next issue.
---
Iraq page
Index of Website
Home Page