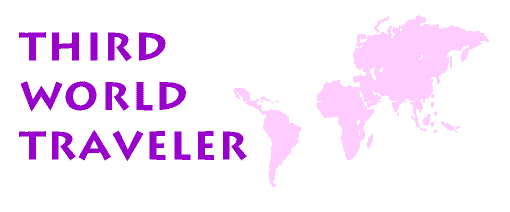 Challenging the Media Machine
Progressive Activists Demand Accuracy in Mainstream Media
by Norman Solomon

Mainstream news outlets are usually quite receptive to conservative messages-and no institutions have taken better advantage of that fact than think tanks such as the Heritage Foundation, the American Enterprise Institute and the Cato Institute. In recent years, according to the Nexis data base, those three corporate-backed organizations have been among the four think tanks that are most quoted and cited by major media in the United States.
Significantly, the other think tank in the top tier of media visibility, the Brookings Institution, is widely regarded as "liberal" despite the fact that Republicans hold key posts there. The resume of Brookings' current president, Michael Armacost, includes stints as undersecretary of state for the Reagan administration and ambassador to Japan under Bush. The two most prominent analysts at Brookings, Richard Haass and Stephen Hess, served in Republican administrations.
While lacking the enormous financial resources of pro-corporate think tanks and the hospitality accorded those think tanks by the big media, progressives could do a better job of asserting themselves in the media fray. Although outfits like Heritage and Cato enjoy some overwhelming advantages that are denied to progressives-including a lot of money and numerous allies in media high places-there are also some large gaps due to inadequate strategic priorities among progressives. Overall, we spend a much smaller proportion of our time and budgets on assertive media work. (For example, the Heritage Foundation devotes about 40 percent of its $29 million annual budget to some form of media outreach.)
Not all of the right's advantages in the propaganda wars are due to objective conditions of money and media access. Progressives have tended to self-marginalize by hanging back from fighting for space in mainstream media or by doing a substandard job when we do fight for that space. The left has lacked institutions that can engage in the kind of tenacious, day-in day-out, ongoing media combat that has been a key element of right-wing successes in shaping the bounds of public debate.
Getting the Fax Straight
Two years ago, I began to talk with some people about setting up an organization to quickly challenge the latest media output of major think tanks and to put forward progressive analysis of crucial issues. We named the project the Institute for Public Accuracy (IPA). In October 1997, IPA opened its national office in San Francisco-and in April 1998 our media office went into operation at the National Press Building in Washington, DC.
During the spring and summer of 1998, IPA put out about 50 news releases-with an emphasis on speed, clarity and assertive responses to breaking news. We've taken on issues ranging from Social Security and welfare to global warming, federal budget priorities and the U.S. missile attacks on Sudan and Afghanistan. Sometimes we've contested specific claims by think tanks, such as widely publicized reports urging privatization of Social Security. Other times we've addressed events such as the nuclear bomb tests by India and Pakistan. In all cases, we've tried to widen the customary center-right debate by promoting the views of progressive scholars, researchers and activists.
Within a few minutes, IPA is able to distribute a news release-via "blast fax" and e-mail-to more than 1,000 editors, reporters, columnists and talk show producers around the country. (See IPA's web site- www.accuracy.org-for examples of news releases and related information.) We follow up quickly with an intensive blitz of phone calls to emphasize that the policy analysts quoted in IPA news releases are available to be interviewed.
The media reactions to IPA's news releases have varied widely. Sometimes the experts quoted in an IPA news release get few media calls; other times, they're deluged. Overall, the trend is encouraging: the news releases are leading to interviews and appearances in local, regional and national media outlets. And IPA's media office is receiving more and more unsolicited calls from journalists and producers looking for experts to interview on an array of subjects.
After several months of full operation, IPA has logged some encouraging successes. As a direct result of our media work, IPA communications director Sam Husseini appeared live on ABC's "Good Morning America;" progressive economist Mark Weisbrot appeared on the Fox News Channel; and numerous progressive activists and academicians aired on other national cable TV outlets, in addition to many local, regional and national radio talk shows. Our news releases have resulted in quotes appearing in the New York Times, Newsday and other daily papers, plus in articles by the Associated Press and other news services.
These are small but crucial steps toward creating progressive institutions that do consistent and effective media work. One thing that makes IPA unique is that distinct from other valuable media projects- we do not let money affect which issues we take on and which individuals or organizations we promote for media visibility. In other words, IPA doesn't charge any of the people or groups that we publicize.
IPA's "Roster of Experts"-over 250 people at this writing-have agreed to be called upon on short notice to be interviewed in their areas of expertise. Some are scholars; many are part of progressive organizations, including former Resist grantees like the Center for Campus Organizing, Dollars and Sense, and Political Research Associates. In any event, without needing to satisfy paying clients, IPA can concentrate on trying to figure out which perspectives and experts to promote in the news media at any given time.
It's only because of a few funders that IPA has been able to function with appreciable resources. A "Public Interest Pioneer" grant from the Stern Family Fund enabled me to found the Institute for Public Accuracy. The Florence and John Schumann Foundation and an individual donor made it possible for IPA to open its media office in Washington. The Arca Foundation and Deer Creek Foundation recently gave us grants. For the long run, it's essential that IPA widen its funding base.
Right now, the total budget of the Institute for Public Accuracy is about one percent of the Heritage Foundation budget. Despite the huge gap in financial resources, there are real possibilities for making a dent in the right-wing media machine.
A straw in the wind: last August, the Baltimore Sun published an article that I wrote, headlined "Foreign Funds Flow to U.S. Think Tank: Heritage Foundation Mum on Ties to South Korea". The piece described the flow of $1 million to the Heritage Foundation while that think tank testified on Capitol Hill about U.S.-Korean relations without disclosing its financial ties with the government in Seoul. The article also discussed the $13 million that Asian corporations and wealthy donors have provided to Heritage's Asian Studies Center in Washington over the past 15 years. In response, the Heritage Foundation went ballistic.
When the article appeared on August 2 in the Baltimore Sun, and ran in several other daily papers within the next few days, a vice president of Heritage sent the offending newspapers a letter to the editor denouncing me and the Institute for Public Accuracy. (We, in turn, responded with rebuttal letters, which were printed as well.) Heritage also distributed a memo under the heading: "Here is the Heritage Foundation's response to Mr. Solomon's charges." And in a private letter to the Sun's editorial page editor, the Heritage vice president charged that "Mr. Solomon . . . received a large grant to conduct his jihad against Heritage."
But the truth is that the Institute for Public Accuracy has never been concerned only with the Heritage Foundation. From the outset, we've been working to challenge an array of powerful think tanks and the forces they represent.
Norman Solomon is executive director of the Institute for Public Accuracy. For more information or to support their work, contact: IPA, 65 Ninth Street, Suite 3, San Francisco, CA 94103; institute@,igc. org; www. accuracy. org
---
Home Page