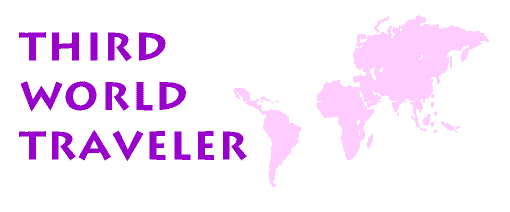 Free Speech vs. the FCC
by Greg Ruggiero
from Censored Alert the newsletter of Project Censored, Summer 1998

"Where there is even a pretense of democracy," writes Noam Chomsky, "communications are at its heart." Given the present state of our society, however, it is no surprise that we find communications not at the heart of a vibrant democracy, but rather under the heal of an oppressive and contradictory system of commercialism, censorship, and control. Nowhere is this more evident than in the grassroots struggle for access to the airwaves, and the corporate/government campaign to crush it.
On Free Radio Berkeley
On Tuesday, June 16, shock waves rippled through the micropower radio movement as a short message from Stephen Dunifer coursed through e-mail networks across the Internet. Dunifer's message read: "We just received notification that Federal Judge Claudia Wilken has granted the FCC motion for summary judgment for a permanent injunction against myself and all others acting in concert with me." Two days later Free Radio Berkeley was off the air.
Free Radio Berkeley first took to the airwaves in the spring of 1993. In November, 1993, the FCC busted the station, fining Dunifer $20,000 for broadcasting without a license. In the legal battle that ensued, the FCC sought a court injunction against Dunifer, an injunction which Judge Claudia Wilken denied on January 30, 1995 for two reasons; first, because Dunifer had raised significant constitutional challenges, and second, because the FCC was unable to prove that any harm would result if Free Radio Berkeley continued to broadcast.
Since 1978, the FCC has stopped issuing Class D licenses for broadcasting up to 10 watts, and has prohibited all broadcasting under 100 watts. Critics of the ban argue that the FCC regulation unequivocally favors corporate media, permitting obese commercial businesses to use the airwaves to hoard profits, while forbidding grassroots community groups to use the airwaves democratically, to share information and express our cultures. Over the past five years, a genuine national movement has been mushrooming in opposition to the ban, a movement made up of hundreds of community groups who operate radio stations in much the same spirit that Rosa Parks sat in the front of the bus: to resist and challenge a dehumanizing and unconstitutional law.
Dunifer, like Rosa Parks, has ignited a mass movement. As a result of his civil disobedience, hundreds, and by some counts, thousands of communities are claiming a seat in the front of the airwaves, challenging the injustice of the FCC's microradio prohibition. The FCC has shut down 200 stations in the past 2 years, 6 by force, but new stations keep emerging.
In New York City, a new challenge to the FCC is being posed by communications lawyers, Robert Perry and Barbara Olshansky & Associates, with the Center for Constitutional Rights. On July 13, they filed papers with Federal Judge
Michael Mulkasy requesting that the FCC be restrained from raiding members of "Free Speech", an association of NYC area microbroadcasters. Thus, their case is called Free Speech Vs The FCC. The central plaintiff in the case is an unlicensed 20 watt station, Steal This Radio, that broadcasts daily on the Lower East Side of Manhattan. Unlike Dunifer's case, the New York case puts microbroadcasters in the plaintiff's seat. Perry and Olshansky advance that the FCC is "burdening substantially more speech than necessary to serve the government's interest in preventing signal interference and ensuring public safety, leaving microbroadcasters without adequate alternative channels of communications." The case also challenges procedures by which the FCC busts stations and seizes equipment. "It's common sense," says DJ Thomas Paine, an STR disk jocky and plaintiff in the case. "Microbroadcasters are citizens not consumers; we are a movement not a market. And as a movement, we are here to remind America that it is your constitutional right to access the airwaves in the community where you live. If the constitution is still more powerful than corporations, Free Speech, STR, and the micropower radio movement will win." (For documents relating to the case, see New York Free Media Alliance web page http://artcon.rutgers.edu/ papertiger/nyfma)
Petitions for Micropower Radio
Of three currently related petitions, RM-9242 is most sophisticated. It proposes the creation of three new classes of low power stations, one of up to 50 watts, one 50 watts to 3 kilowatts, and a third for the creation of temporary stations. The petition further proposes that "ownership would be limited to entitles residing within 50 miles of a station and no licensee would be permitted to own more than 3 stations nationwide." (From FCC Public Notice dated March 12, 1998, Report # 2262.) The period for public commentary on these petitions closed July 24,1998. For the complete text of the petitions see: www.fcc.gov/mmb/asd/decdoc/ engrser.html.
Few people active in the micro radio network expect much from the petition process. Instead, we continue to advance the strategy that the best way to strengthen the movement is to help start new stations. Radio Mutiny, a Philadelphia based station, made the promise that "for every radio station the FCC visits, we will help start 10 more." When Radio Mutiny was visited by the FCC, they went on a three month tour Johnny Appleseeding do-it-yourself know how, and returned to Philly to organize the first East Coast Regional Micropower Radio Conference. Richard Lee, FCC Chief of Enforcement, was permitted to speak at the conference's opening plenary. Several weeks after the conference, Mr. Lee returned to Philadelphia with Federal Marshals to preside over the raid and shut down of Radio Mutiny.
Radio activists have accessibility on their side; broadcast equipment is inexpensive to acquire and easy to operate. They argue that the 1978 ban on microradio Class D licenses (under 10 watts) was intended to strengthen public broadcasting, a ban which has backfired in the face of democracy, free speech, and Americans like Rosa Parks and Stephen Dunifer, who are willing to take risks to win back freedoms promised by the US Constitution...
To inquire about obtaining equipment to start your own station, call L.D.Brewer 1-800-886-8023.
Greg Ruggiero is co-founder of the Open Pamphlet Series. He works with Seven Stories Press and the New York Free Media Alliance. gregruggiero@earthlink.net
from Censored Alert the newsletter of Project Censored, Summer 1998 project.censored@sonoma.edu http://www.sonoma.edu/ProjectCensored/
---
Home Page