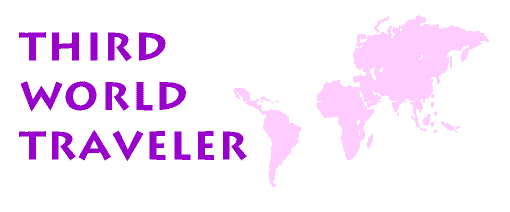 The Global Media Giants:
firms that dominate the world
by Edward S. Herman
EDucate magazine, October - December 2001

Time Warner
$25 billion - 1997 sales
Time Warner, the largest media corporation in the world, was formed in 1989 through the merger of Time Inc. and Warner Communications. Time Warner is moving towards being a fully global company, with over 200 subsidiaries worldwide. Time Warner expects globalization to provide growth tonic; it projects that its annual sales growth rate of 14 percent in the middle 1990s will climb to over 20 percent by the end of the decade. It is a major force in virtually every medium and in every continent. Time Warner has zeroed in on global television as the most lucrative area for growth. Unlike News Corporation, however, Time Warner has devoted itself to producing programming and channels rather than developing entire satellite systems. Time Warner is also one of the largest movie theater owners in the world, with approximately 1,000 screens outside of the United States and further expansion projected. The Time Warner strategy is to merge the former Turner global channels - CNN and TNT/Cartoon Channel - with their HBO International and recently launched Warner channels to make a four-pronged assault on the global market. HBO International has already established itself as the leading subscription TV channel in the world; it has a family of pay channels and is available in over 35 countries. CNN International, a subsidiary of CNN, is also established as the premier global television news channel, beamed via ten satellites to over 200 nations and 90 million subscribers by 1994, a 27 percent increase over 1993.
Time Warner selected holdings
Majority interest in WB, a U.S. television network launched in 1995 to provide a distribution platform for Time Warner films and programs. It is carried on the Tribune Company's 16 U.S. television stations, which reach 25 percent of U.S. TV households; significant interests in non-U.S. broadcasting joint ventures; several U.S. and global cable television channels, including CNN, Headline News, CNNfn, TBS, TNT, Turner Classic Movies, The Cartoon
Network and CNN - Sl (a cross-production with Sports Illustrated); more than 1,000 movie screens outside of the United States; twenty-four magazines, including Time, People and Sports Illustrated; Warner Music Group, one of the largest global music businesses with nearly 60 percent of revenues from outside the United States.
Disney
$24 billion - 1997 sales
Disney is the closest challenger to Time Warner for the status of world's largest media firm. In 1995, Disney made the move from being a dominant global content producer to being a fully integrated media giant with the purchase of Capital Cities/ABC for $19 billion, one of the biggest acquisitions in business history. It has already included the new Capital Cities/ABC brands in its exclusive global marketing deals with McDonald's and Mattel toy-makers. Disney's stated goal is to expand its non-U.S. share of revenues from 23 percent in 1995 to 50 percent by 2000.
Its first order of business is to expand the children- and family-oriented Disney Channel into a global force, capitalizing upon the enormous Disney resources. "The Disney Channel should be the killer children's service throughout the world" Disney's executive in charge of international television states. With the purchase of ABC's ESPN, the television sports network, Disney has possession of the unquestioned global leader. In Latin America the emphasis is on soccer, in Asia it is table tennis, and in India ESPN provided over 1,000 hours of cricket in 1995.
Disney selected holdings The U.S. ABC television and radio networks, ten U.S. television stations and 21 U.S. radio stations, U.S. and global cable television channels Disney Channel, ESPN, ESPN2 and ESPNews; several major film, video and television production studios including Disney, Miramax and Buena Vista; theme parks and resorts, including Disneyland, Disney World and stakes in major theme parks in France and Japan, consumer products, including more than 550 Disney retail stores worldwide.
Viacom
$13 billion - 1997 sales
C.E.O. Sumner Redstone, who controls 39 percent of Viacom's stock, orchestrated the deals that led to the acquisitions of Paramount and Blockbuster in 1994, thereby promoting the firm from $2 billion in 1993 sales to the front ranks. Redstone's strategy is for Viacom to become the world's "premier software driven growth company" Viacom's growth strategy is twofold. First, it is implementing an aggressive policy of using company-wide cross-promotions to improve sales. Second, Viacom has targeted global growth, with a stated goal of earning 40 percent of its revenues outside of the United States by 2000. Since 1992 Viacom has invested between $750 million and $ 1 billion in international expansion. "We're not taking our foot off the accelerator,' one Viacom executive states.
Viacom's two main weapons are Nickelodeon and MTV. Nickelodeon has been a global powerhouse, expanding to every continent but Antarctica in 1996 and 1997 and offering programming in several languages. It is already a world leader in children's television, reaching 90 million TV households in 70 countries other than the United States. MTV is the preeminent global music television channel, available in 250 million homes worldwide and in scores of nations. In 1996 Viacom announced further plans to "significantly expand" its global operations. MTV has used new digital technologies to make it possible to customize programming inexpensively for different regions and nations around the world.
Viacom selected holdings Thirteen U.S. television stations; U.S. and global cable television networks, including MTV, M2, VH1, Nickelodeon, Showtime, TVLand and Paramount Networks; film, video and television production, including Paramount Pictures; 50 percent stake in United Cinemas International, one of the world's three largest theater companies; Blockbuster Video and Music stores, the world's largest video rental stores; book publishing, including Simon & Schuster, Scribners and Macmillan; five theme parks.
News Corporation
$10 billion - 1996 sales
The News Corporation is often identified with its head, Rupert Murdoch, whose family controls some 30 percent of its stock. Murdoch's goal is for News Corporation to own multiple forms of programming - news, sports, films and children's shows - and beam them via satellite or TV stations to homes in the United States, Europe, Asia and South America. Viacom CEO Sumner Redstone says of Murdoch that "he basically wants to conquer the world"
News Corporation operates in nine different media on six continents. Its 1995 revenues were distributed relatively evenly among filmed entertainment (26 percent), newspapers (24 percent), television (21 percent), magazines (14 percent) and book publishing (12 percent). News Corporation has been masterful in utilizing its various properties for cross-promotional purposes, and at using its media power to curry influence with public officials worldwide. Although News Corporation earned 70 percent of its 1995 income in the United States, its plan for global expansion looks to continental Europe, Asia and Latin America, areas where growth is expected to be greatest for commercial media. Until around 2005, Murdoch expects the surest profits in the developed world, especially Europe and Japan. News Corporation is putting most of its eggs in the basket of television, specifically digital satellite television. It plans to draw on its experience in establishing the most profitable satellite television system in the world, the booming British Sky Broadcasting (BSkyB). News Corporation can also use its U.S. Fox television network to provide programming for its nascent satellite ventures. News Corporation is spending billions of dollars to establish these systems around the world; although the risk is considerable, if only a few of them establish monopoly or duopoly positions the entire project should prove lucrative.
News Corporation selected holdings
The U.S. Fox broadcasting network; twenty-two U.S. television stations, the largest U.S. station group, covering over 40 percent of U.S. TV households; Fox News Channel; a 50 percent stake (with TCl's Liberty Media) in several U.S. and global cable networks, including fx, fxM and Fox Sports Net; ownership or major interests in satellite services reaching Europe, U.S., Asia, and Latin America, often under the Sky Broadcasting brand; some 132 newspapers (primarily in Australia, Britain and the United States, including the London Times and the New York Post), making it one of the three largest newspaper groups in the world.
Sony
$9 billion - 1997 sales (media only)
Sony's media holdings are concentrated in music (the former CBS records) and film and television production (the former Columbia Pictures), each of which it purchased in 1989 Music accounts for about 60 percent of Sony's media income and film and television production account for the rest. Sony is a dominant entertainment producer, and its media sales are expected to surpass $9 billion in 1997 Sony hopes to capitalize upon its vast copyrighted library of films, music and TV programs to leap to the front of the digital video disc market, where it is poised to be one of the two global leaders with Matsushita. Sony also enjoys a 25 percent share of the multi-billion dollar video games industry; with the shift to digital formats these games can now be converted into channels in digital television systems.
NBC (GE)
$5 billion - 1996 sales
General Electric is one of the leading electronics and manufacturing firms in the world with nearly $80 billion in sales in 1996. Its operations have become increasingly global, with non-U.S. revenues increasing from 20 percent of the total in 1985 to 38 percent in 1995, and an expected 50 percent in 2000. Although NBC currently constitutes only a small portion of GE's total activity, after years of rapid growth it is considered to be the core of GE's strategy for long-term global growth.
NBC owns U.S. television and radio networks and 11 television stations. It has been aggressive in expanding into cable, where it now owns several cable channels outright, like CNBC. The most dramatic expression of GE's media-centered strategy is its 1996 alliance and joint investment with Microsoft to produce the cable news channel MSNBC, along with a complementary on-line service. From this initial $500 million investment, NBC and Microsoft plan to expand MSNBC quickly into a global news channel, followed perhaps by a global entertainment and sports channel. NBC and Microsoft are also developing a series of TV channels in Europe aimed at computer users.
This article and the corporate profiles are based on The Global Media: The New Missionaries of Corporate Capitalism by Edward Herman & Robert McChesney
---
Media Control, Propaganda, and Democracy
Edward S. Herman page
Index of Website
Home Page