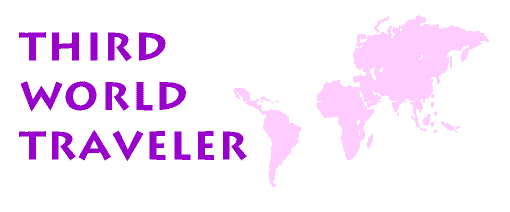 THE FAIRNESS AGENDA FOR AMERICA
The Progressive Challenge Project - from the Institute for Policy Studies
(supported by members of the Congressional Progressive Caucus)

The challenges facing the world today include providing economic security for all, abolishing discrimination, achieving a sustainable environment, and above all, building societies that value and embrace all members. The Fairness Agenda for America is a vital, living document that reflects these principles and the needs and desires of a global society. The Agenda is supported by over 175 citizens' organizations as well as members of the Congressional Progressive Caucus through the Institute for Policy Studies' Progressive Challenge Project. The Progressive Challenge builds alliances between grassroots groups, innovative policy thinkers, and progressive officials for a more unified movement towards a society of fairness. Please endorse this agenda and use it as an organizing tool with your organizations, city councils, state legislatures, college campuses, candidate forums, and spiritual centers.
GOALS
1. ENACT A FAIRNESS BUDGET FOR AMERICA
America's abundant resources must be used to build a decent society. We propose including military spending and corporate giveaways and reinstating progressive taxation, while redirecting revenues to invest in human resources, such as schools and health care, and in infrastructure, such as mass transit.
2. ENSURE JOBS, LIVING WAGES, BENEFITS & WORKER RIGHTS FOR ALL
Our nation depends on a vigorous, and innovative workforce that is assured basic rights. We propose government job creation, especially in areas of high unemployment, laws requiring profitable companies compensate workers and communities affected by job cuts, elimination of tax breaks for companies that provide excessive executive compensation, and stronger protections against labor rights violations and all forms of discrimination.
3. ENSURE EQUALITY FOR ALL
Despite recent progress, there is still widespread discrimination in this country based on race, gender, disabilities, age, and sexual orientation. Wage gaps by sex, race and de facto segregation still exist. Two means of addressing these problems include sufficient funding for agencies that administer anti-discrimination laws and reinforcing affirmative action, while exploring the integration of class-based criteria into such programs.
4. PROMOTE A JUST AND SUSTAINABLE GLOBAL ECONOMY
Free trade agreements and World Bank/lMF structural adjustment programs have increased inequalities at home and abroad. We propose an international dialogue to develop alternative trade and development initiatives that encompass the protection of worker and women s rights, environmental standards, food security, and oppose the MAI, and also tackle the issues of immigration and the need to reduce inequalities.
5. SUPPORT DEMILITARIZATION, HUMAN RIGHTS, & A NEW INTERNATIONALISM
Cutting military expenditures; negotiating to eliminate all nuclear weapons; sharing R&D priorities towards pressing domestic needs; stopping NATO expansion; banning landmines; ending subsidies for arms exporters and arms transfers for dictators; banning covert operations; shifting from unilateral military aid and US-controlled peacekeeping missions abroad to multilateral responses; and promoting real human rights abroad. which include political, economic, social, and cultural rights.
6. GUARANTEE SUSTAINABLE COMMUNITIES & ENVIRONMENTAL JUSTICE
Distribution of more no-strings federal funds, especially to poor communities; revisions in trade agreements to allow communities to enact strong environmental and labor laws; and re-targeting federal insurance, subsidies, and loans for community development; promoting the right to a clean environment and replacing subsidies for polluters with subsidies for ecologically sound products and services. We also support a still to more sustainable agriculture that supports rural communities and a safe food supply.
7. PROVIDE ADEQUATE SOCIAL INVESTMENT
Preserving social security and protecting it from privatization; remaking economic security structures to address the needs of the poor; offering universal access to affordable quality health care; protecting and expanding Medicare eligibility to people of all ages and income; creating a bill of rights to protect health care consumers; increasing funds for low-income housing assistance; and providing adequate funding for quality public education.
8. LIMIT PRIVATE MONEY IN POLITICS
Public outrage is increasing over the abuse of campaign finance loopholes, influence peddling, and political favors granted to special interests. Candidates who reject contributions from private sources, accept spending limits, and run shorter campaigns should have the option of receiving clean, disinterested money for their elections. Such a voluntary system would provide an alternative to private fundraising, create a financially level playing field, and tighten loopholes.
To endorse the Fairness Agenda, call IPS, Progressive Challenge Project at 202-234-9382, www.netprogress.org
---

Reforming the System