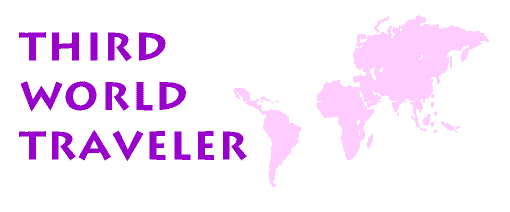 The FoulBall campaign

They are the toys of children, manufactured by the exploitation of children.
Much of the world's supply of sporting equipment is made with child labor. In Pakistan, the world's leading exporter of soccer balls (supplying more than 60 per cent of the U.S. market), for example, more than 7,000 children under the age of 14 toil at stitching soccer balls. The children receive about 60 cents per ball they stitch, and even older children can only stitch three or four balls a day. With the support of then-U.S. Secretary of Labor Robert Reich and other prominent politicians, a coalition of international trade union federations and non-governmental labor rights organizations launched the FoulBall Campaign in June 1996 to ensure that "children would no longer kick around the balls made by impoverished children half a world away," in the words of campaign director Dan McCurry. The campaign seeks to eliminate the use of child labor in the manufacture of soccer balls. The FoulBall Campaign's first target was the Federation of International Foot ball Associations (FIFA), the international soccer coordinating body which places its stamp on high-quality soccer balls, including those used in professional soccer leagues. The campaign asked FIFA not to permit its stamp to be used on balls made with child labor.
Assisted in the United States by support from Reich, and powered in Europe by controversy following revelation of the soccer ball-child labor connection during the European soccer championship in June, the FoulBall Campaign immediately garnered considerable publicity. Thousands of young soccer players in the United States and Europe wrote to FIFA and other soccer governing bodies, asking that child labor be eliminated from soccer ball manufacturing. Following negotiations with the International Textile, Garment and Leather Workers Federations and other international union federations, FIFA announced in August that it would demand all of its licensees adhere to an extensive labor code as a condition of using the FIFA label. The labor code prohibits the use of child labor and other exploitative labor practices. Monitoring of adherence to the code is to be done by international trade union organizations.
Now, "that FIFA symbol [is] to stand for 'no child labor,"' says McCurry.
In the United States, the FoulBall Campaign continued to pressure youth soccer federations to endorse an anti-child labor stance. In early January 1997, the U.S. Youth Soccer Association and the American Youth Soccer Organization endorsed the FIFA labor code.
With repressive labor practices in their shoe-making factories in Asia under intense scrutiny, Reebok and Nike quickly sought to ensure that child labor was not used in soccer balls manufactured under their labels. In November 1996, Reebok announced its soccer balls would begin bearing a "Guaranteed: Manufactured ' without child labor" label by spring 1997. That same month, Nike and a Pakistani firm opened a soccer-ball stitching plant in Pakistan that Nike said would not subcontract its work and would not use child labor.
The FoulBall Campaign is now planning to expand its focus to baseballs, tennis balls, volleyballs and other sports balls, to ensure child labor is not used in their manufacture, according to McCurry. The organizations supporting the campaign are also preparing to launch a Fair Ball Foundation to support the education and rehabilitation of children freed from laboring at ball making.
And, building on the success of the FoulBall Campaign, the trade unions and non-governmental groups who supported it are now gearing up for a Freedom Rings Campaign to end the use of child labor in Olympic sports.
---
Reforming the System