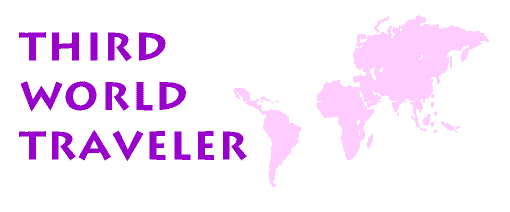 A Matter of Honor
He gave back his Medal of Honor to risk his freedom in protesting his country's policies
by Michael Taylor, San Francisco Chronicle, March 13, 2000

FT BENNING -- Standing outside the gates of Fort Benning, Ga., protesting a U.S. Army school that trains Latin American military officers, Charles Liteky is a paradox, a man equally respected by many in the Army he used to be part of and by the demonstrators who surround him.
Elite Army paratroopers and Navy commandos come out of the Fort Benning gates >from time to time to shake Liteky's hand and talk to him, to ask him why he has spent years protesting the School of the Americas. Sometimes they simply want to talk to him about the war in Vietnam -- in truth, about his war in Vietnam.
Liteky, who is now 69, can lay claim to a situation that, as far as anyone can tell, applies to only one other person: As an Army chaplain, Liteky was awarded the Medal of Honor, the nation's highest decoration for heroism in combat, and less than 20 years later, he gave it back and renounced all its privileges, including the lifetime, tax-free pension of $600 a month.
Today, this former Catholic priest who spends half his time in San Francisco with his wife, Judy, is scheduled to go on trial in federal court in Georgia for trespassing at Fort Benning, a charge that he knows he will be convicted of and for which he thinks he will be sent to federal prison for as much as a year.
If he does go to prison, he might well be the only inmate with the nation's highest military decoration.
In American culture, the Medal of Honor is sacrosanct. Only 3,410 men and women have received it and there are only 150 living recipients. In the armed services, generals, admirals and colonels are known to snap to attention when an enlisted man wearing the medal comes into the room.
When Lyndon Johnson draped the medal around Liteky's neck in November 1968, he said, "Son, I'd rather have one of these babies than be president."
Liteky's road from Army hero to lifelong protester is not as complicated as it might seem. Whatever drove him to drag 23 men to safety during a fierce firefight in Bien Hoa province, he says, is probably what makes him now crusade against the Army training school, whose graduates, critics say, are responsible for the massacre of peasants and human rights workers in Central America.
"The reason I do what I do now is basically the same," he said in an interview recently. "It's to save lives. In the case of the School of the Americas, it's to stop training the military from the Third World, who take the training back and employ it in the oppression of their people."
In Vietnam, he said, "the situation was more immediate. People were getting blown up, shot and killed all around me. I didn't get hit, and there was nothing for me to do but help them. Some were dead. One young man died in my arms, breathing his last breath and just gasping for air. I held him for a bit, then I gave him last rites. Then I moved on because there were other people crying for help."
The Army's official citation says that on Dec. 6, 1967, when Liteky's company came under intense fire from an enemy battalion, he crawled through machine-gun fire and dragged his wounded comrades to the safety of a Medivac helicopter landing zone. At one point, Liteky tried to lift a seriously wounded soldier. "Realizing that the wounded man was too heavy to carry,'' the citation read, ``(Liteky) rolled on his back, placed the man on his chest and through sheer determination and fortitude crawled back to the landing zone using his elbows and heels to push himself along, pausing for breath momentarily."
Liteky grew up the son of a career Navy noncommissioned officer and says, "I was always very comfortable around service people, and it was easy for me to go into the service."
In 1966, six years after being ordained as a priest, Liteky answered an Army call for chaplains and was soon on his way to Vietnam.
"I was 100 percent behind going over there and putting those Communists in their place," he says now. "I had no problems with that. I thought I was going there doing God's work." He left the Army in 1971.
In 1975, "mainly because of celibacy," he left the priesthood and in 1983, married former nun Judy Balch in San Francisco. She introduced him to refugees from El Salvador, "teenagers, whose fathers had been killed and tortured. I didn't believe it, but I kept going to more and more of these meetings and it became clear these people weren't blowing in the wind."
By 1986, Liteky was devoting as much time as possible to demonstrating against U.S. policy in Central America and the Reagan administration's support of the Contra rebels in Nicaragua. In July of that year, he removed his Medal of Honor -- awarded to him under the name of Angelo J. Liteky -- and placed it and a letter to President Ronald Reagan at the Vietnam Veterans' wall in Washington.
The medal was retrieved by the National Park Service and is now on display at the National Museum of American History in Washington. The only other person to return a Medal of Honor was John J. McGinty III, who renounced it for religious reasons.
Since then, Liteky has protested against the School of the Americas and has been banned from Fort Benning because of the many times he has invaded the post at the head of a column of protesters.
So how does Charlie Liteky's life sit with other Medal of Honor winners?
"When I look at Liteky, I have respect for the courage of his views," says Paul Bucha, past president of the Congressional Medal of Honor Society and himself a recipient of the medal for his heroism as an Army captain in Vietnam. Bucha is now chairman of the board of Wheeling-Pittsburgh Steel Corp.
"It's difficult to be an iconoclast," Bucha says. "It's much easier to go along. Men like Liteky are people who should force us to pause and think, they should not be ostracized and criticized. They are entitled to their views, and perhaps if we listened we'd be better off."
As for Liteky, it appears he may be having some effect. In November, the Army said it would change its School of the Americas curriculum, making more room for courses on democracy and international law. And the other day, Major General John Le Moyne, the post commander at Fort Benning, called up Liteky and personally invited him to an annual symposium on human rights.
Does Liteky think Le Moyne would have called him if he didn't have the medal?
"No, I don't think he would have called," Liteky says. "And yes, I guess I did use the medal consciously. I didn't for a long time, but I see now that it provides me with a certain respectability even though I've renounced it."
Any regrets about giving it back in the first place?
"Not at all."
---

School of the Americas Watch