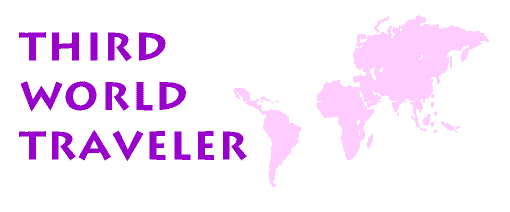 SOA NEWS

March 10, 2000
NINE "GUILTY AS CHARGED" for US ARMY SCHOOL OF THE AMERICAS PROTEST
SIX MORE RISK JAIL TIME IN SOLIDARITY ACTION TO CLOSE THE SOA
COLUMBUS, GA - In US District Court today, federal Judge Hugh Lawson found nine human rights defenders guilty for entering Ft. Benning to protest the US Army School of the Americas (SOA). The group that includes veterans, Protestant clergy, a Catholic nun, a chemist, and three counselors, face up to six months in federal prison and a $5,000 fine. The judge delayed final sentencing pending a pre-sentencing report on each defendant. The nine joined 12,000 gathered at the gates of Ft. Benning in November 1999 to call for the closing of the notorious institution that is linked to human rights atrocities. The SOA trains Latin American troops in commando tactics, military intelligence, and psychological operations.
Immediately after the guilty verdict was rendered, six other human rights defenders, including three Catholic nuns, a retired social worker, and a homeless advocate, left the courthouse to plant crosses and place coffins at the School of the Americas. The six entered Ft. Benning in defiance of a "bar order" banning them from the facility, and each risks six months in prison and a hefty fine like the nine found guilty today.
The SOA is under heavy criticism from veterans groups, religious leaders, the AFL-CIO, Members of Congress, and others for its connection with human rights abuses. The SOA trains 900-2,000 soldiers annually, and has readied over 60,000 Latin American troops in its 53-year history. SOA-trained military were cited by a UN Truth Commission Report for the brutal assassination of Archbishop Oscar Romero in El Salvador, the massacre of over 900 civilians in the community of El Mozote, and the rape and murder of four US churchwomen.
In January this year, an SOA-trained Army officer from Guatemala was arrested for the 1998 murder of human rights champion, Bishop Juan Gerardi. A February, 2000 Human Rights Watch Report names seven SOA graduates for kidnapping, murder, massacres, and for setting up brutal paramilitary forces in Colombia. Colombia, now in a human rights crisis, has sent over 10,000 soldiers to the SOA. In July 1999, the US House of Representatives voted 230-197 to cut funds to the SOA. The measure did not survive the conference committee, but another vote is expected later this year. Rep Joe Moakley (MA) and Sen. Richard Durbin (IL) lead the congressional effort.
NINE SCHOOL OF THE AMERICAS DEFENDANTS FOUND GUILTY - FACING 6 MONTHS IN PRISON
1. Brooks Anderson, 66, Retired Lutheran Pastor, participated in Selma to Montgomery civil rights march, married, 4 children, 9 grandchildren, Duluth, MN
2. Judy Bierbaum, 43, Children's Sexual Abuse Therapist, Catholic, Children's Champion Award in 1997, Governor's Outstanding Women of New Mexico Award in 1998, Albuquerque, NM
3. Thomas Bottolene, 50,Full-time multi-issue Nonviolent Activist for Peace and Justice, father of 4, grandfather, organizer, graphic artist, St. Paul, MN
4. Charles Butler, 73, Retired United Methodist Pastor, Missionary in Panama for 25 years, Army Veteran stationed at Ft. Benning, married, 3 children, Rochester, MN
5. Kathleen Fisher, Environmental Chemist, Quaker, worked 4 years in Zimbabwe and Swaziland for the Mennonite Central Committee, on staff of U.S. Grail, an international women's social justice and environmental non-profit, Portland, OR
6. Gerhard Fischer, 71, Retired Pharmacist/Business person, US Navy Veteran of Korean conflict, Lutheran, married, 5 daughters, 9 grandchildren, Brookfield, WI
7. John Honeck, 39, Residence Counselor for Mentally Retarded Adults, Tutor, Catholic, married, 3 children - 6, 8, and 12 years old, Hamlin, NY
8. Margaret Knapke, 47, Natural Therapeutics Practitioner, worked with war-traumatized people from El Salvador, Master of Philosophy, Dayton, OH
9. Sr. Megan Rice, SHCJ, 70, Catholic Sister of the Holy Child Jesus, 34 years in Nigeria and Ghana, served 6 months in Federal Prison for previous SOA protest, Baltimore, MD
SIX ENTERING FT. BENNING on Friday, MARCH 10
1. Sr. Kathleen Desautels, SP, 62, Catholic Sister of Providence of St. Mary of the Woods, staff of 8th Day Center for Justice Chicago, IL
2. Joyce Ellwanger, 63, Community Organizer (retired), Lutheran, solidarity work on El Salvador issues, Milwaukee, WI
3. Ann Huntwork, 68, Medical Social Worker (retired), active in AIDS, Mid East, and SOA issues, Portland, OR
4. Sr. Mary Dennis Lentsch, PBVM, 63, Staff of Office of Justice-Peace-Integrity of Creation of Diocese of Knoxville, high school teacher for 25 years, Apison, TN
5. Sr. Kathleen McCabe, OSF, 56, Catholic Sister of St. Francis of Philadelphia, former teacher, principal, therapist, and spiritual director, Newtown Square, PA
6. Bruce Triggs, 31, Tacoma Catholic Worker Community, homeless advocate, Tacoma, WA
Contact: Ken Kennon or Carol Richardson, (706) 682-5369
SOA Watch - PO Box 4566 - Washington DC 20017 - 202-234-3440 - www.soaw.org
---

School of the Americas Watch