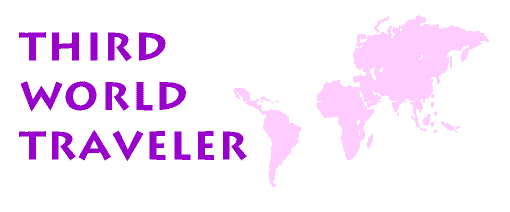 Genoa, Italy - July 2001
The death of Carlos Guiliano, free speech and democracy in Italy
INDEPENDENT MEDIA CENTER
www.indymedia.org

GENOA LEGAL AND HUMAN RIGHTS ISSUES

from the Independent Media Center network - http://www.indymedia.org.


CONTENTS
-----------------
A. SUMMARY OF EVENTS
B. GENOA LEGAL AND HUMAN RIGHTS ISSUES
C. ACCOUNTS AND ACTIONS
D. PHOTOS, VIDEO, AND AUDIO
E. PRINT
F. OTHER PRESS COVERAGE
G. ADDITIONAL IMC COVERAGE


A. SUMMARY OF EVENTS

Over 200,000 people converged on Genoa, Italy this past weekend to
express dissent against the closed meetings and polices of the Group of 8,
and to discuss alternatives to the undemocratic nature of current global
social and economic planning. Solidarity demonstrations against the G8
summit and the police violence were organized in over 200 cities worldwide,
with more planned (see http://g8solidarity.protest.net).

Many see Genoa as a crossroads for the alternative globalization
movement--particularly regarding the growing difference of opinion as to
various strategies and tactics. A future NEWS BLAST will present a
selection of strategy and tactics articles.


B. GENOA LEGAL AND HUMAN RIGHTS ISSUES

Over 500 demonstrators were injured last weekend. Carlo Guiliano was killed
and scores of protesters were brutally beaten while in police custody, with
approximately 50 protesters still in jail and 80 missing. See update on
Genoa prisoners: http://indymedia.org/front.php3?article_id=56168

Human rights and press freedom organizations such as Amnesty International,
Committee to Protect Journalists, the International Federation of
Journalists, Reporters Sans Frontieres, FAIR and various other
organizations and prominent individuals have protested human rights abuses
during the protests. There have been calls in Britain, Germany and other
European countries for an international inquiry into the summit. Three
Italian inquiries are under way and legal actions are being taken against
Italian authorities.

Note from IMC Italia: Anyone with video footage or eyewitness accounts of
recent arrests that might be of legal help please send an email to
J21@indymedia.org.

1. GENOA INDYMEDIA LEGAL FUND
by AndiArbeit Wed Jul 25 '01
http://uk.indymedia.org/display.php3?article_id=7847
IMC UK has set up a legal fund to help with the legal work for the Genoa
prisoners.

2. EOSC CRITISIZES ITALIAN POLICE (German)
http://italia.indymedia.org/front.php3?article_id=9463
Translated paragraph: "The European Organization for Security and
Cooperation also has criticized the rough behavior of the police against
journalists. In a letter addressed to foreign minister Renato Ruggiero, the
EOSC person in charge of the media, Freimut Duve, has demanded explications
as to why the police dead break by night into the officially recognized
Indymedia press center and has hit and arrested journalists, and
confiscated their working material and tools in the process."

3. NOBORDER-NONATION PUBLIXTHEATRE CARAVAN ARRESTED OUTSIDE GENOA
http://www.noborder.org/index.html
Report and updates on 25 arrested theatre activists. There is alleged
police abuse of these nonviolent theatre activists who are in jail on
trumped-up charges of black block participation.

4. POLICE FACE SACK FOR GENOA 'BRUTALITY'
http://indymedia.org/front.php3?article_id=56062
by Rory Carroll Fri July 27 '01
"Italy's prime minister, Silvio Berlusconi, yesterday acknowledged
international outrage over police brutality at last weekend's G8 summit by
hinting he would purge the commanders responsible."

5. ITALIAN TRADE UNION CLAIMS CARLOS GUILIANO
WAS A POLITICAL TARGET FOR EXECUTION (English)
by alphonse Wed Jul 25 '01
http://www.indymedia.org/front.php3?article_id=55385
Article suggests that the death of Carlos Guiliani, son of a labor union
employed television host who is an opponent of current administration, was
a politically planned murder.

6. UPDATE PRISONERS GOTHENBURG
by mst Sun Jul 29 '01
http://indymedia.org/front.php3?article_id=56176
Genoa was not the first place where demonstrators were shot at and charged
with things they did not necessarily do. This post is an update on the
situation of protesters in prison in Gothenburg, Sweden.

7. THE IMPORTANCE OF A COMPLAINT BOOK
by Edter Thu Jul 26 '01
ac@autonoomcentrum.nl
http://italy.indymedia.org/front.php3?article_id=8727
"After the EU summit 1997 in Amsterdam we wrote a complaints book about the
police conduct. We think its very important to do it also about Genoa. Read
the way we did it."

8. GENOA, 21-22 JULY 2001
http://www.dyne.org/antig8/
Dossier about violations of civil and human rights in Genoa.


C. ACCOUNTS AND ACTIONS

In spite of a variety of brutal police actions, the Italian government has
defended the police, using in part the necessity of controlling black block
violence as justification. Most of the mainstream media continue to back
state claims. Many accounts in the alternative press report that
approximately 200 agent provacateurs, cooperating closely with police,
formed a fake black block and committed the extensive destruction of
non-corporate property in Genoa (nonluxury cars, small shops) and even
attacked protesters, both of which tactics are extremely uncharacteristic
of the egalitarian minded black block participants. (See various accounts
below.)

1. COMPILATION: MORE REPORTS OF ITALY INDYMEDIA AND GENOA SOCIAL FORM RAID,
BRUTALITY. (English)
http://sf.indymedia.org/display.php?id=102089
The latest reports substantiate further the brutality of the police raid
July 22, 2001 of the Genoa Independent Media Center and the Genoa Social
Forum. Included are photos, detailed reports, videos, etc. The
outrageousness of the raid is sinking in. Dozens of brutal injuries.
Unprovoked beatings of people to unconsciousness. A plethora of witnesses.
Mainstream politicians and press as witnesses. (Many update stories with
links posted in comments.)

2. UPDATE ON GENOA (English)
by Eddie Fri Jul 27 '01
http://www.indymedia.org/front.php3?article_id=55889
"Due in large part to the withholding of basic information by the gov.,
there are many contradictory reports and rumors which have yet to be
corroborated. Things are changing fast, but here is the latest info that I
know."

3. G8 'URBAN WAR' - OPEN LETTER FROM STEFANO AGNOLETTO
by Freed_is_good Thu Jul 26 '01
http://nyc.indymedia.org/front.php3?article_id=7377
This letter outlines the course of protest events last weekend, presenting
an extensive outline of various police brutalities and the activities of
the false 'Black Block' undertaken with police cooperation.

4. FASCISM IN GENOA (English)
by Starhawk Fri Jul 27 '01
third report: http://vancouver.indymedia.org/front.php3?article_id=2930
This third report from Genoa by Starhawk Also see:
second report: http://vancouver.indymedia.org/front.php3?article_id=2587
first report: http://vancouver.indymedia.org/front.php3?article_id=2576

5. PSYCH TREATMENT FOR "NERVOUS" PROTESTERS (English)
http://italy.indymedia.org/front.php3?article_id=8710
"Forced sanitary treatment is a kind of psychiatric treatment which is
prescribed in the most grave of cases and needs a special order of the
mayor and medical consent. In Genoa, the mayor has ordered this condemnable
practice (which consists in the giving of ultrapotent psychiatric drugs)
for all protesters who are agitated and....."

6. GENOA, COP CONFESSION: "IT'S ALL TRUE" (English)
by max Thu Jul 26 '01
http://www.indymedia.org/front.php3?article_id=55472
translated from:
http://www.repubblica.it/online/politica/gottododici/pestaggi/pestaggi.html
(Italian)
An account of one of police involved in the brutal raid on GSF and IMC
offices, translated from repubblica.it.

7. AGAINST THE AMERICAN CORRECTIONAL ASSOCIATION: AUG. 10-12
by CA-ACA Wed July 25 '01
http://sf.indymedia.org/display.php?id=102368
A diverse coalition of groups has come together to organize grassroots
opposition to the annual meeting of the ACA in Philadelphia. This August,
local activists will host a convergence of ex-prisoners, families of
prisoners, activists, and concerned citizens to protest the expansion of
our country's racist prison industry. This convergence will include an
educational counter conference (August 10-12), permitted demonstrations,
and direct actions. See www.STOPtheACA.org/about.

8. MARCO'S BEST OF THE INDY WIRE AS OF 25 JULY (English)
by Marco Thu Jul 26 '01
http://indymedia.org/front.php3?article_id=55467
"...just a few of my favorite Indystories from 'the week that was'
25jul01." This selection of best articles overlaps in a few cases with the
NEWSBLAST coverage of Genoa, but many of the articles are on other issues.


D. PHOTOS, VIDEO, AND AUDIO

1. GENOA PHOTOS AND VIDEOS, COLLECTIONS:
http://www.menschenvorprofite.de/genua/bilder.htm (over 70 photos)
http://kanalb.de/spezial-genua2001/ (German)
http://www.31feb.org/faqg8/ (Italian)
http://www.tmcrew.org/g8/news.html (Italian)
http://belgium.indymedia.org/ (French)
http://infoshop.org/news6/genoa.html (English)
These links were posted in various Indymedia articles.

2. DON'T FORGET WHERE YOU STAND IN THE STRUGGLE (English)
http://www.indymedia.org/front.php3?article_id=55356
by Manos Wed Jul 25 '01
Photo of the entrance of the convergence centre, on Saturday, listing the
deaths in anti-capitalist / alternative globalization struggle. Partial
list: Genova - 1 dead; Acteal Mexico: Indigenous Zapatistas - 48 dead;
Paupau New Guinea: anti-IMF protestsers - 3 dead; Ecuador: 13
farmers/demonstrators; Columbia: continuous massacres/assassinations ...

3. BBC INTERVIEW WITH MARCUS "SKY" CAVELL, IMC REPORTER
http://www.bbc.co.uk/cgi-bin//radio4/today/listen/audiosearch.pl?ProgID=9961
Sky, who is recuperating, recounts his severe prolonged beating by police;
other coverage of police violence. (Real Audio, Runs 7:17 min.)

4. RADIOGAP PRESS RELEASE AFTER ASSAULT
by RadioGAP, Sun Jul 22 '01
http://www.dyne.org/antig8/sound/english-pressrelease.mp3

For more information on IMC radio, see: http://radio.indymedia.org/ and
www.radiogap.net


E. PRINT

See Indymedia print summaries (in distributable newsletter/flier format).
The following issues are available at: http://print.indymedia.org

Special Edition: 22 July 2001
? Violent raids on journalists, sleeping protestors in Genoa
? G8 leaders fail to solve climate negotiations

Special Edition: 20 July 2001
? Italian police shooting to kill
? 100,000 take to streets to protest G8 summit in Genoa, Italy

Seattle IMC Print Group -- GUS, Global Update Seattle -- will be doing a
special G8 edition. See Seattle IMC: http://seattle.indymedia.org/


F. OTHER PRESS COVERAGE

1. CARABINIERI / MILITARY POLICE
http://www.mir.it/g8/news/20010723/3b5bff2149b55.html
A handout photo released by the Genoa Social Forum Sunday, July 22, 2001,
allegedly shows people dressed as rioters brandishing batons close to a
uniformed Carabinieri officer in front of Carabinieri police barracks in
downtown Genoa, Saturday, July 21, 2001. Leaders of the Genoa Social Forum
accused the police of sending plainclothes officers to blend with the cloud
of rioters against the G8 summit.

2. PHOTO GALLERY OF THE MURDER OF CARLO GUILIANI (English)
by Storm Bear Williams Sat Jul 21 '01
http://www.nauseamanifesto.com/genoa/index.html
A 21 image photo gallery, with commentary, of the murder of Carlo Giuliani
during the G8 Summit in Genoa, Italy.

3. THE OBSERVER: 'TORTURE' IN POLICE CELLS WAS HORRIFIC (English)
by Guardian Unlimited Sun Jul 29 '01
http://indymedia.org/front.php3?article_id=56127
This story reports on the 'torture' of Britons in police cells.

4. AMNESTY INTERNATIONAL NEWS RELEASE (English)
22 July 2001
http://www.dyne.org/antig8/text/amnesty-release.html
Authorities must carry out urgent investigation and review of G8 policing...

5. PROTEST.NET
http://www.protest.net/
Lists upcoming protests including:
World Bank / IMF - 9-28 to 10-4, "The IMF and World Bank are principle
agents of corporate globalization. Their large fall meeting in Washington
DC will be met with a convergence September 28th - October 4th."


G. ADDITIONAL IMC COVERAGE

Stay tuned to IMC Italia, http://italia.indymedia.org, and global IMC,
http://www.indymedia.org, for up-to-the-minute news on Genoa. Also see the
following.

IMC Radio
http://radio.indymedia.org/

Indymedia print summaries (in distributable newsletter/flier format)
http://print.indymedia.org

Other IMCs that have provided detailed coverage include: Austria,
Barcelona, Belgium, France, Germany, Sweden, Switzerland, UK, Argentina,
Brasil, Chicago, New York City, and San Francisco.

Online version of this IMC NEWS BLAST with clickable links:
Sunday, July 29: http://www.indymedia.org/front.php3?article_id=56210

Please see these earlier IMC NEWS BLASTs on Genoa for additional coverage:
Tuesday, July 24: http://italy.indymedia.org/front.php3?article_id=10074
(English, Italian versions)
Saturday, July 21: http://italy.indymedia.org/front.php3?article_id=4526

---------------------------------------------------------------

INDEPENDENT MEDIA CENTER
www.indymedia.org

The IMC is a decentralized network of independent media makers, organizers,
and activists working to increase democracy and social justice by reporting
events and producing information as acts of autonomy, resistance, and
liberation from corporate control.

The IMC was established to cover the WTO protests in Seattle in November
1999. Hundreds of media activists have since setup over fifty independent
media centers in London, Canada, Chiapas, Prague, Belgium, France, and
Italy, with more to come.
---
Dissent page
Fascism page
Police State watch
Index of Website
Home Page