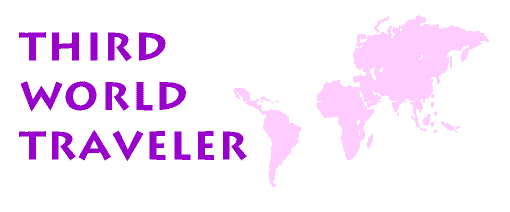 Deal Breakers
Though most American Jews favor a negotiated settlement in the Mideast, two powerful Jewish organizations have worked successfully to thwart one.
by Michael Massing
The American Prospect magazine, March 2002

In spite of growing affluence and ongoing assimilation, Jews remain one of the most liberal groups in American society. And although concern about Israel's security has pushed some of them to the right, a majority have supported the Mideast peace process, including the efforts by President Clinton late in his term to bring about an agreement with the Palestinians. During and since those years, however, the two Jewish organizations with the most influence on foreign policy have had leaders who are far more conservative and hard-line than are most American Jews.
One of those groups is the American Israel Public Affairs Committee. Long regarded as the most effective foreign-policy lobby in Washington, AIPAC has an annual budget of S19.5 million, a staff of 130, and 60,000 members. Those members constitute a powerful grass-roots network that can be activated almost instantly to press Congress to take this action or that.
The other major group, the Conference of Presidents of Major American Jewish Organizations, is less well known. Made up of the heads of 51 Jewish organizations, the Presidents Conference is meant to reflect the broad spectrum of opinion among America's 6.1 million Jews. By charter, it is supposed to act only when there is a consensus among its members. In practice, however, the organization is run largely by one man, Malcolm Hoenlein, who has tilted it decisively to the right on critical issues involving Israel in recent years.
This is sensitive territory. On the streets of Cairo, Beirut, and Tehran, vendors hawk anti-Semitic pamphlets claiming that a small cabal of Zionists runs the world. Among Arab elites, it's an article of faith that the "Jewish lobby" dictates U.S. policy toward the Middle East. In fact, that policy reflects an array of factors, including America's dependence on foreign oil, its fight against Islamic terrorism, its efforts to contain Iraq and Iran, and the fact that Israel is the one and only democracy in the region. What's more, American Jews, in seeking to influence U.S. policy in the area, are simply exercising their rights as American citizens to organize politically and press their interests.
Unfortunately, those who are most adept at this do not necessarily represent the broad range of Jewish views on the subject. At a time when Palestinian terror bombings grow more horrific daily and Israeli military action in the occupied territories grows steadily harsher, this bias in political representation has reduced the likelihood that the United States will be able to mediate the conflict successfully.
According to public-opinion polls, most American Jews support a more active U.S. role in the Middle East. In the late 1990S, as negotiations were taking place between Israel and the Palestinians, polls showed that more than 80 percent of American Jews wanted the United States to apply pressure on both sides to help bring about a settlement. Since September 1l and since the rash of attacks on Israeli civilians, American Jews have become more hawkish, but even now they decisively support efforts to draw the two sides together. An October 2001 survey sponsored in part by the New York-based Jewish Week found that 85 percent of American Jews believe it is important for the United States to become more involved in ending the violence between Israelis and Palestinians and in moving the parties back to the negotiating table. Another 73 percent said that they believe it's in Israel's interest for the United States to serve as a "credible and effective facilitator" of the peace process, even if that means occasional disagreements between Washington and Jerusalem.
"Most American Jews vote in favor of Oslo, says J.J. Goldberg, the editor of the Forward, citing polls conducted by his paper. He adds, however, that Jews who-identify themselves as doves feel much less strongly about Israel than those who identify themselves as hawks. "Jewish liberals give to the Sierra Fund," Goldberg says. "Jewish conservatives are Jewish all the time. That's the whole ball game. It's not what six million American Jews feel is best-it's what 50 Jewish organizations feel is best." More precisely, it's what two Jewish organizations feel is best.
The Conference of Presidents of Major American Jewish Organizations was founded, oddly enough, at the suggestion of John Foster Dulles. Not known as a friend of the Jews, Dwight Eisenhower's secretary of state grew tired of being approached by so many different Jewish leaders and suggested that they form one organization to represent them. They did. Created in 1956, the conference for its first 30 years was led by one man, Yehuda Hellman, and under him it remained a relatively sleepy organization.
In 1986, however, Hellman suddenly died, and Malcolm Hoenlein took his place. A product of an Orthodox Jewish family in Philadelphia, Hoenlein (pronounced HONE-line) graduated from the University of Pennsylvania and came to New York in 1971 to work on behalf of Soviet Jewry. Five years later, he was named head of the Jewish Community Relations Council of New York, an umbrella group of Jewish organizations that he helped build into a powerful force. When the job at the Presidents Conference became vacant, Hoenlein was named to fill it.
Aside from its letterhead, Hoenlein found, the conference had few assets. But what a letterhead it was. Virtually every organization of influence in the Jewish community was on it, so that when the conference spoke, it did so with great authority. And Hoenlein moved quickly to assert it. Impassioned, energetic, and dynamic, he used his impressive knowledge of the Middle East to pry open doors at the National Security Council, the State Department, and the Pentagon. Not a day went by that Hoenlein wasn't on the phone to an assistant secretary of state, a White House adviser, an ambassador, or a member of Congress, extracting information from one, doling it out to another, cajoling and maneuvering key players to tilt U.S. policy in Israel's direction. To boost the conference's influence abroad, Hoenlein began taking his board on annual trips to Israel and one other country. Destinations have included Turkey, Bahrain, Egypt, Jordan, Russia, and Uzbekistan. Everywhere, the delegations have been received by heads of state and foreign ministers.
Today, the conference employs a staff of only six and has an annual budget of less than a million dollars, but its clout belies its modest size. The Forward, which every year publishes a list of the 50 most influential Jews, this year ranked Hoenlein first. "The most influential private citizen in American foreign policy-making," a former high-ranking U.S. diplomat was quoted as saying of him.
In wielding that influence, Hoenlein is supposed to reflect the broad consensus within the conference. And, when there actually is a consensus, he gives it an effective voice. It's when there's not that the trouble begins. The problem in part reflects how the conference is organized. Of the group's 51 members, the two largest are the Union of American Hebrew Congregations and the United Synagogue of Conservative Judaism. The former represents America's 1.5 million Reform Jews and their goo synagogues; the latter, America's 1.5 million Conservative Jews and their 760 synagogues. Both of these groups are generally liberal in outlook and supportive of the peace process in the Middle East. Each gets one vote on the board. By contrast, the Orthodox Union-the organized arm of Orthodox Judaism-represents 600,000 Jews and 800 congregations. Nonetheless, it, too, gets one vote. So do a host of smaller organizations, such as Agudath Israel of America, the Zionist Organization of America, and American Friends of Likud-all of them conservative and unenthusiastic about the peace process. The smaller conservative groups in the conference decisively outnumber the larger liberal ones and so can neutralize their influence. And that leaves considerable discretion in the hands of Malcolm Hoenlein.
As to how he uses it, Hoenlein insists that he is scrupulously evenhanded. "I'm not an ideologue," he told me in an interview at the conference's modest suite of offices on Third Avenue in midtown Manhattan. "I devote myself to the security of the Jewish state." A balding, bespectacled s6-year-old who speaks with crisp self-assurance, Hoenlein added: "People have said we're too close to Rabin, to Barak, to Sharon, to Bibi. But we have to be in the center. I was and am close to Al Gore and the Clintons, but I've formed a real relation with George Bush, too."
Hoenlein's statements, however, tend to echo Sharon more than Barak. "Jews," he noted, "have a right to live in Judaea and Samaria, part of the ancient Jewish homeland-just as they have a right to live in Paris or Washington." The catchphrase "Judaea and Samaria" is a biblically inspired reference that Likud Party supporters use to justify the presence of Jewish settlers on the West Bank. Hoenlein, in fact, has long been involved with the settlers' movement. For several years in the mid-l990s, he served as an associate chairman for the annual fundraising dinners held in New York for Bet El, a militant settlement near Ramallah that actively worked to scuttle the peace process by provoking confrontations with neighboring Palestinians.
Such activities have fed the impression among some conference members that Hoenlein has given the group a strong conservative tilt. The organization "has been much more outspoken and forceful in supporting governments of the right than those of the left," says Rabbi Eric Yoffie, the president of the Union of American Hebrew Congregations and a prominent dove. "I feel strongly that during the Rabin and Barak years the conference simply did not demonstrate the same kind of energy and aggressive support for the policies of the Israeli government that it did during the [Yitzhak] Shamir and [Benjamin] Netanyahu years."
Adding to the impression of partisanship are the individuals who've been selected to serve as the conference chair. Candidates for the two-year position are put forward by a nominating committee that is appointed by the outgoing chairperson in consultation with Hoenlein; the final decision is made by the full board. In 1999 one of the nominees was Ronald Lauder, the billionaire heir of the Estee Lauder cosmetics company. A U.S. ambassador to Austria in the Reagan administration, Lauder had donated millions of dollars to Jewish causes over the years. Politically, however, he seemed out of step with most American Jews; in 1989, while seeking the Republican nomination for mayor of New York, he ran to the right of Rudolph Giuliani. And, on Israeli issues, he was a vocal Likudnik, with long-standing ties to Netanyahu. While Lauder was seeking the conference chair, the Jewish press carried reports that he had helped bankroll Netanyahu's campaign for prime minister. Such foreign contributions are illegal under Israeli law; Lauder denied the reports, but that did little to mollify his opponents. Lauder had one key asset, however: He was widely believed to be Hoenlein's choice, and in the end he was duly elected.
While in office, Lauder realized his critics' worst fears. The flash point was a rally scheduled for Jerusalem in January 2001 to express opposition to the idea of sharing sovereignty over that city with the Palestinians. Organized in part by Natan Sharansky's Yisrael Ba'aliya Party, the rally was widely viewed as a right-wing protest against the Barak government and its efforts to forge a peace agreement with the Palestinians. At a meeting of the conference board called to discuss whether to endorse the event, Sharansky was invited to present his views; the Barak government wasn't. Several members of the board, including Eric Yofffie, spoke out strongly against participating. Various Orthodox groups and other conservatives expressed their support. In the end, 17 board members voted in favor of participating and 10 voted against-hardly the consensus required for conference action.
Nonetheless, Lauder decided to attend-as a private citizen, he said. At the rally, which attracted more than 100,000 people, Lauder was introduced as the chairman of the Presidents Conference, and in his speech he said he was expressing the feelings of the "millions of Jews" who felt that Jerusalem must never be divided. Lauder's presence was widely seen as constituting conference endorsement of the rally and its goals. Rabbi Yoffie and his allies on the board were so upset that a special meeting was called to discuss the issue, and at it a new policy was adopted prohibiting the chairman from speaking out on issues when not explicitly authorized to do so.
Such developments have raised deep concerns among some about how the conference is run. "The real work is done behind the scenes, involving a handful of people," Yofffie says. Several years ago, he observes, the Reform representatives on the board got together to try to make the conference more representative; among other things, they pushed for the creation of an executive committee that could supervise the staff's work. But the effort collapsed. Today, Yofffie says, he rarely attends board meetings. "They're useless," he maintains. "Many of the small groups are extremely conservative, and that creates an atmosphere at meetings. You try to make points, but nobody's interested." Overall, he complains, "We're rarely consulted on anything."
In recent months, the conference has enjoyed relative calm. With Israel under attack, most American Jews have united behind the country; and even Hoenlein's detractors believe that the conference has done a good job of communicating their concerns. But when the issue of peace negotiations with the Palestinians again rises to the fore, as it inevitably will, the conference's tilt, and its lack of representativeness, will no doubt resurface as a serious issue.
THE ACTIVITIES OF THE AMERICAN ISRAEL PUBLIC
Affairs Committee have raised similar concerns. AIPAC and the Presidents Conference work together closely; all of the members of the conference, in fact, sit on AIPAC's executive committee (which is distinct from its board of directors). The two organizations follow a clear division of labor, however: Whereas the conference focuses on the executive branch of the U.S. government, AIPAC concentrates on Congress. Its staff, which occupies two floors of a nondescript office building near Capitol Hill, includes registered lobbyists and a crack research team that tracks legislation, investigates issues, and keeps a detailed record of how each member of Congress votes on every issue of importance to Israel. Periodically, when matters of importance arise, the staff issues a pithy "talking points" report that updates AIPAC members and urges them to action. In virtually every congressional district, meanwhile, AIPAC has a group of prominent citizens it can mobilize if an individual senator or representative needs stroking.
Most important of all, AIPAC distributes money. Lots of it. It does this not as an organization-despite its name, AIPAC is not a political action committee-but through its members. The scale of their giving can be glimpsed at the Web site of the Federal Election Commission (www.fec.gov), where contributions are listed by individual. Between 1997 and 2001, the 46 members of AIPAC's board together gave well in excess of $3 million, or more than $70,000 apiece. At least seven gave more than $100,000, and one-David Steiner, a New Jersey real-estate developer-gave more than 51 million. (Much of this funding goes to political parties and other "soft money" recipients who are not subject to federal election donation limits.)
And that's just the board. Many of AIPAC's 60,000 members contribute funds as well, in sums ranging from a hundred dollars to hundreds of thousands of dollars. Much of this money is distributed through a network of pro-Israel PACs. Often, when an | individual candidate is favored, these PACs I will organize multiple fundraisers in different | parts of the country. Consider the case of Tom Daschle. When, as a four-term congressman, Daschle first ran for the Senate, in 1986, 1 his opponent was considered no friend of | Israel. Daschle's own record was not particularly distinguished on matters Israeli, but AIPAC and other Jewish groups, intent on nurturing him, helped organize a round of fundraisers in different locales. In the end, say former AIPAC officials, these events netted Daschle roughly one-quarter of the s2 million he spent on the campaign. Daschle has received similar amounts in subsequent races. And as he's ascended the Democratic ladder in the Senate, his votes on the Middle East have reliably reflected AIPAC's perspective. Similarly, when Trent Lott was rising in the House under Newt Gingrich, AIPAC assigned some of its wealthy southern members to cultivate him. The Mississippian became a strong supporter of Israel, and he remains so as Senate minority leader.
There are many others like them. An examination of AIPAC giving on the FEC Web site turns up many of the same recipient names from across the political spectrum: Joseph Biden, Christopher Bond, Barbara Boxer, Hillary Clinton, Susan Collins, Dianne Feinstein, Charles Grassley, Tom Harkin, Dennis Hastert, James Jeffords, Trent Lott, Nita Lowey, Mitch McConnell, Patty Murray, Charles Schumer, Paul Wellstone, and so on. In all, hundreds of members on both sides of the aisle receive substantial pro-Israel contributions. This giving packs all the more punch because of the lack of a counterweight by pro-Arab and pro-Muslim PACs. As a result of such lopsided giving, says William Quandt, a member of the National Security Council in the Nixon and Carter administrations, "70 to 80 percent of all members of Congress will go along with whatever they think AIPAC wants."
What AIPAC wants, meanwhile, is determined by its board of directors. And directors are selected on the basis of how much money they give, not how well they represent AIPAC's members. "If you want to be a player at AIPAC, you have to be a significant giver both to AIPAC and to politicians," says Douglas Bloomfield, a former legislative director at AIPAC. Accordingly, AIPAC's board is thick with corporate lawyers, Wall Street investors, business executives, and heirs to family fortunes. Within the board itself, power is concentrated among an extremely wealthy subgroup made up of past AIPAC presidents.
During the 19805, when AIPAC was establishing its reputation, policy was effectively set by four ex-presidents: Robert Asher, a lighting-fixtures dealer in Chicago; Edward Levy, a building-supplies executive in Detroit; Mayer "Bubba" Mitchell, a scrap-metal dealer in Mobile, Alabama; and Larry Weinberg, a real-estate broker in Los Angeles (and a former owner of the Portland Trailblazers). Asher, Levy, and Mitchell were stalwart Republicans who raised huge sums for that party; Weinberg was a Scoop Jackson Democrat. Regardless of party affiliation, the Gang of Four, as they are known, were all committed to a strong Israel, and while Shamir was prime minister, say current and former AIPAC officials, the organization acted more or less as an arm of the Israeli government. Among other things, AIPAC was instrumental in securing for Israel an annual aid package of nearly $3 billion, making Israel the largest recipient of U.S. Iargesse in the world.
In 1992, after becoming prime minister, Yitzhak Rabin visited Washington, met with AIPAC, and upbraided the group for its coziness with Likud. No longer, he said, would AIPAC act as Jerusalem's representative in Washington. The AIPAC board, deciding it needed a leader with ready access to both the Democrats in Washington and the Labor Party in Jerusalem, found its man in Steven Grossman, a direct-mail executive in Massachusetts who had served as that state's Democratic Party chair and subsequently became chair of the Democratic National Committee. (Grossman has also been a financial supporter of this magazine.) During his four years as AIPAC's president, Grossman remained on excellent terms with both Clinton and Rabin. In 1993, after Rabin signed the Oslo peace accords and shook hands with Yasir Arafat in the White House Rose Garden, Grossman coaxed from his board a unanimous declaration of support.
But, according to former AIPAC officials, the Gang of Four was not enthusiastic, and, in contrast to the bullish statements AIPAC had issued on behalf of the Likud government, its board remained largely silent on Rabin's peace initiative. Then, in 1995,, the board, showing its true feelings, took up an issue calculated to impede Rabin's efforts: the location of the U.S. embassy in Israel. Jerusalem was Israel's capital, but the United States-like all but a handful of nations-had its embassy in Tel Aviv because of Jerusalem's contested status. According to Oslo, talks on the city's final disposition were to begin in May 1996 and conclude three years later. But AIPAC was not willing to wait. Flexing its muscle in Congress, it got 93 of 100 senators to sign a letter urging the administration to move the embassy by 1999, regardless of what happened in the negotiations. Going further, it convinced Republican Senator Bob Dole, who was preparing to run for president against Bill Clinton, to introduce a bill that would make the transfer mandatory by that year.
The Clinton administration opposed the bill, asserting that it would damage the peace process. So did the Rabin government. Members of Likud, by contrast, were jubilant. In a tribute to AIPAC's influence in Congress, both houses passed the Jerusalem Embassy Act by wide margins, and Clinton let it become law without signing it. The measure included a waiver allowing the president to suspend the transfer of the embassy if national security warranted, and it was duly invoked, so no move occurred. But by inflaming Arab opinion, the bill complicated the efforts to implement Oslo-and that, of course, was AIPAC's goal.
Since 1996, when Steve Grossman stepped down, AIPAC has had three presidents: Melvin Dow, a Houston attorney; Lonny Kaplan, a New Jersey insurance executive; and Tim Wuliger, a Cleveland investor. Together with ex-presidents Asher, Levy, Mitchell, and Weinberg, this group holds the real power on the board, according to current and former staffers. And while most of the recent presidents have been Democrats, all share the Gang of Four's unyielding stance on Israel. These board members, in turn, work closely with a handful of AIPAC staff members, including Howard Kohr, the executive director, and Steven Rosen, the head of research. Whether Democrat or Republican, liberal or conservative, all members of this policy-making core subscribe to one main principle: that there should be "no daylight" between the government of Israel and that of the United States.
While Clinton and Barak were in office, AIPAC's influence was limited; with both leaders committed to the peace process, the organization often found itself on the sidelines. But with the election of George W. Bush and Ariel Sharon, AIPAC is back on the front line. That has been especially true since September 1l. In waging its war on terrorism, the Bush administration has come under strong pressure from European and Arab leaders to push more aggressively for peace in the Middle East. For Israel and the Palestinians to return to the negotiating table, it's widely believed, the United States must get tough with both Sharon and Arafat, demanding not only that the Palestinians cease their terrorist attacks but also that the Israelis ease their tough policies in the occupied territories.
AIPAC, however, has pressed the administration to crack down on Arafat-and to leave Sharon alone. In November, for example, it got Senators Christopher Bond of Missouri, a Republican, and Charles Schumer of New York, a Democrat, to circulate a letter praising President Bush for refusing to meet with Arafat and urging him not to restrain Israel from retaliating against Palestinian violence; 89 senators signed it.
Meanwhile, as Secretary of State Colin Powell was preparing to announce a new peace initiative with retired U.S. Marine Corps General Anthony Zinni serving as a special envoy, AIPAC was
seeking to torpedo it. AIPAC's main vehicle was a "talking points" memo sent to its members in the field urging them to meet with their congressional representatives and press them to keep the administration off Israel's back. Titled "America-Israel Standing Together," the memo provided members a point-by-point agenda to follow in their meetings. "We are concerned about recent subtle shifts in the administration's policies toward Israel," it stated. While the United States is "actively seeking to eradicate bin Laden and his terrorist network," it added, the administration has "routinely criticized Israel for taking actions to defend itself from terrorists Arafat refused to arrest." The memo went on to note concern over the "poor timing" of the administration's statements in support of a Palestinian state and over the pressure Washington was applying to Israel "to negotiate with Arafat before he fulfills his commitments to combat terrorism."
The memo, says a former AIPAC official, was part of "an aggressive campaign to get AIPAC members to call on their congressmen to put pressure on the administration not to send Zinni to the region. Their emphasis was clearly to try to minimize any effort by the administration to say Israel must exercise restraint."
The suggestion that AIPAC tilts against peace, or toward Likud, draws strong denials from the organization. "People who assert that have a political motive," says a senior AIPAC staff member who asked not to be identified. "There are fewer conservatives at AIPAC than there are in Israel." Israel, he added, "has a permanent dilemma: Should it take a risk for peace? Honest people can differ. The only way to resolve the matter is through the democratic process-and the people of Israel have a robust democracy." Nonetheless, AIPAC's activities over the years-its cozy ties with the Shamir government, its support for moving the U.S. embassy to Jerusalem, its efforts to keep Washington from leaning too hard on Sharon-leave the unmistakable impression that it, like the Presidents Conference, does not want to see the United States become too involved in pushing for peace in the Middle East.
That President Bush did speak in favor of a Palestinian state shows that these groups do not always get what they want. Furthermore, the United States has clear strategic and ideological reasons for supporting Israel and would no doubt do so regardless of any pressure from the Jewish community. The Bush administration's determination to stamp out global terrorism has given it added reasons for working closely with Israel. And Israel's status as the one true democracy in the Middle East further cements its ties to Washington.
Still, AIPAC and the Presidents Conference have kept the United States from taking steps that many believe are essential if peace is ever to come to the region. The issue of settlements illustrates the point. Under both Labor and Likud governments, Israel has continued to expand and entrench its outposts in the occupied territories-a policy that has been a constant irritant in the Arab world. As the supplier of billions of dollars of aid to Israel every year, the United States could exercise significant leverage on this issue. Yet it rarely does so, and these organizations deserve much of the credit-or blame. "We could privately and publicly make clear to Sharon that settlement activity has to stop, and spell out the consequences if it doesn't," says William Quandt. "We shouldn't be subsidizing with U.S. taxpayers' money policies that we see as detrimental to peace, such as the building of settlements."
Certain elements in the American Jewish community do support a stronger U.S. role in the peace process. One is the Israel Policy Forum, founded in 1993. With financial backing from moguls like Norman Lear, David Geffen, and Michael Medavoy, the IPF has managed to establish itself as an alternative voice to AIPAC and the Presidents Conference. Last fall, for instance, as AIPAC was trying to keep the Bush administration from leaning too hard on Sharon, the IPF got 50 Jewish leaders to sign a letter praising the president for seeking new peace negotiations. Jonathan Jacoby, the IPF's founding executive vice president, who is currently a consultant to the group, says: "It's a fundamental mistake to think, as some American Jews still do, that America's special relationship with Israel is in conflict with America's role as an honest broker. The only thing the IPF stands for is that America has to play both these roles." The IPF has managed to forge close ties with many influential members of Congress, but, lacking a formal membership and a strong fundraising apparatus, it cannot match the influence of AIPAC and the Presidents Conference.
And that's unfortunate. For the IPF's position seems more in line with that of the American Jewish mainstream-and with what many Middle East specialists believe is necessary if the violence in the region is to end. With Israelis and Palestinians killing one another in an ever escalating cycle of revenge and retaliation, only strong intervention by the United States seems capable of stopping it. But as long as groups like AIPAC and the Presidents Conference continue to be controlled by a small, unrepresentative core, such a role for Washington seems out of the question.
Michael Massing is a New York-based writer.
---
Israel watch
Index of Website
Home Page