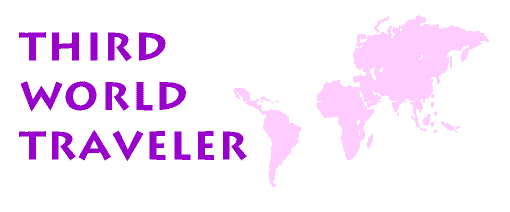 ARMS UN-CONTROL:
U.S. weapons transfers and military training
to the armed forces of foreign governments - 1997
from Demilitarization for Democracy

[This annual tabulation of transfers of U.S. weapons and military training to the armed forces of foreign governments, covers fiscal year 1997, the latest year for which final data are available.
Nations are categorized as democratic or non-democratic using information contained in the State Department's annual Country Reports on Human Rights Practices, and they are categorized as developed or developing as in the annual report on U.S. arms transfers by the Congressional Research Service.]
*****
* Record year: In 1997, five years of what is best described as an arms un-control policy on the part of the Clinton administration came to fruition. Deliveries on agreements from earlier in the Clinton presidency resulted in a dubious "Triple Crown" for U.S. military support for foreign armed forces. Individual records were set for:
* * total transfers worldwide ($21.3 billion);
* * total transfers to the developing world ($15.6 billion, or 76 percent of transfers attributable to specific nations), and;
* * total transfers to non-democratic regimes ($8.3 billion, or 53 percent of transfers to developing nations).
*Number of recipients: Military support was provided to 168 nations. Of these nations, 45 (27 percent) were developed nations and 123 (73 percent) were in the developing world. Of the 123 developing nations, 52 (42 percent) were non-democratic regimes.
* Number of combat exercises: While the record dollar amount of U.S. military assistance is striking, money alone is not the only way to view the Clinton administration's arms "un-control" regime. U.S. military training programs, while not nearly as costly as high-tech weapons, give armed forces combat and command skills that help them in many cases to repress their citizens. The United States conducted 208 combat exercises, training nearly ten thousand foreign troops under the Department of Defense's JCET program in 1997, not including medical training exercises: 34 with developed countries, and 174 with developing nations. Over a third of JCET combat exercises (67) trained armed forces of non-democratic nations. Circumventing a congressional ban in the foreign aid appropriation on combat training for Indonesia under the IMET program, the Pentagon used nearly $1 million in its JCET funds to train Indonesian armed forces.
* Number of foreign personnel trained: U.S. Special Operations Forces trained 9,100 foreign soldiers in the 208 JCET exercises. Under the IMET program, U.S. forces trained 3,454 foreign forces, nearly all officers. Of the combined total 12,554 troops trained, 11,008 (87.7 percent) were from developing nations, and 3,908 of those (35.5 percent) served non-democratic regimes. Of the 53 armed forces in Africa, 41 (or 77 percent) received U.S. military training. Of those 41 armed forces, 26 (or 63 percent) served non-democratic regimes.
* Top U.S. military assistance recipients: Five nations received over $1 billion in U.S. military support in 1997: Taiwan ($6 billion), Saudi Arabia ($4.7 billion), Kuwait ($1.4 billion), Turkey ($1.3 billion), and Egypt ($1.2 billion). Of these, Taiwan and Turkey are democracies.
* Second tier: Sixteen more nations received over $100 million in U.S. military support in 1997: Japan ($836 million), Greece ($735 million), Israel ($536 million), South Korea ($535 million), United Kingdom ($293 million), Germany ($264 million), Spain ($230 million), Australia ($229 million), Netherlands ($220 million), Thailand ($217 million), Pakistan ($204 million), Singapore ($158 million), United Arab Emirates ($128 million), Norway ($123 million), Finland ($113 million), and France ($101 million). Of these sixteen, twelve are democracies.
* Dilution of U.S. air superiority: Of these 21 nations with transfers worth over $100 million, nearly all are receiving top-of-the-line U.S. air assets. In most cases, this means fighter aircraft, but it also includes attack helicopters, aerial refueling tankers, command and communications aircraft, and air-to-air missiles. While the Pentagon and the arms industry argue that in each case we retain air superiority and that in some cases these allies are undertaking missions alongside our forces, the general threat environment for U.S. forces has obviously become more sophisticated as a result of this aggressive U.S. export policy. Further, military industry lobbyists use U.S. transfers of high-tech combat aircraft to justify the need for expensive U.S. aircraft upgrades. In its brochure for the $80 billion F-22 next-generation fighter program, one of Lockheed-Martin's key selling points was that "Sophisticated fighter airplanes and air defense systems are being sold around the world."
* Corporate lobbying: Arms deals accounting for the majority of the dollar value of transfers to developing countries and to non-democratic regimes arose not from Pentagon and State Department strategic planning, but from systematic lobbying campaigns by arms-manufacturing corporations and their Washington lobbying group, the Aerospace Industries Association (AIA). Throughout the 1990s, political action committees associated with the AIA and its member corporations contributed between $6-10 million to political candidates and parties in each two-year election cycle. A number of AIA campaigns actually overturned existing U.S. security policies. Among these corporate-driven transfers of top-of-the-line weapons were tanks to Kuwait and fighters to Saudi Arabia and Taiwan. In 1997 the AIA achieved a long-standing policy objective of overturning the U.S. moratorium on high-tech weapons exports to Latin America. Only the current fiscal crisis in the region has stemmed the burgeoning arms race. Even before it came off the assembly line, U.S. Air Force officials decided to advocate the export of the F-22 fighter jet because, as one official said, "We've been feeling the heat from Lockheed." (For more details on military industry PACs and lobbying tactics, see Military-Industrial Complex Revisited: How Weapons Makers are Shaping U.S. Foreign and Military Policies, William D. Hartung, Interhemispheric Resource Center/Institute for Policy Studies, 1998, and Hostile Takeover: How the Aerospace Industries Association Gained Control of American Foreign Policy and Doubles Arms Transfers to Dictators, Demilitarization for Democracy, 1995)
* Economic consequences: In part due to the pressures of military spending caused by U.S. and other suppliers' arms deals, East Asia, Latin America, and the Middle East have all experienced economic problems that in turn have slowed arms sales in the period from 1998 to 2000. Rather than use this breathing space to encourage regional force reductions and budget savings, U.S. officials have often scrambled to construct short-term solutions to purchasers' cash-flow problems, in hopes of maintaining a high level of sales. In 1997, the United States was the primary arms exporter to the four nations most afflicted by the Asian financial crisis. Defense Secretary William Cohen went to Thailand to personally attempt to restructure, rather than cancel, a $392 million F/A-18 fighter jet sale brokered in 1997. Thailand was still forced to cancel the deal due to the depth of their fiscal crisis. Further, after a delivery of F-16 fighter jets to Pakistan was prohibited due to their pursuit of nuclear weapons, the Clinton administration worked to find a new buyer for the planes rather than canceling the sale. The first taker was Indonesia, which had used fighter jets in bombing runs against East Timorese civilians. Only vociferous protests from the peace and human rights communities kept that "resale" from going through.
* Use of U.S. arms and training in civil conflict: In Algeria, Indonesia, Kenya, Uganda, and in the Kurdish areas of Turkey, recipients of U.S. military support used U.S. arms and training in internal conflicts and repression. Clinton administration officials and arms-exporters argue that military support for armed forces engaged in intra-state disturbances or repression provides the United States with contact and leverage that can be used to improve respect for human rights and help resolve conflicts. As exemplified in the above nations, this "constructive engagement" policy of the Clinton administration has yet to prove of significant advantage, and has often boomeranged back to undermine international human rights standards and U.S. interests.
* Use of U.S. arms and training in international conflict: Of the 11 nations intervening in the civil war in the Congo in 1998, nine received U.S. arms and training in 1997. Of these nine, only two are democracies. Turkey continued to use U.S. weapons to attack Kurdish villages in Syria and Iraq. Eritrea and Ethiopia, both non-democratic states, fought each other using U.S. arms and training.
***
from Demilitarization for Democracy's internet site
4th Edition of Dictators or Democracies - U.S. Arms Transfers and Military Training, April 1999
For Further Information Contact:
Paul Olweny
Demilitarization for Democracy
2001 S Street, NW, Suite 630
tel: (202) 319-7191 x11
fax: (202) 319-7194
e-mail: pdd@clark.net
http://www.dfd.net
---
Pentagon watch