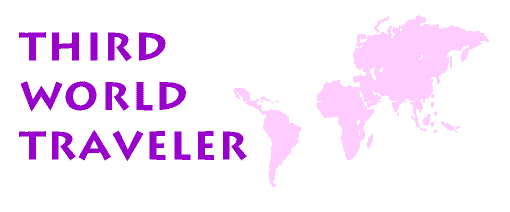 The Bazaar Way US Sells Weapons
in Mideast
by Scott Peterson
Christian Science Monitor, 4/17/97

The menacing American special operations vehicle darts across the obstacle course like a black scorpion, making tight corners and zigzags, and churning up more dirt than a desert dung beetle. A .50-caliber heavy machine gun is mounted at the back, with a smaller one positioned at the side for the passenger riding shot gun. Jumping off one hill and catching air, it looks more like a desert rally car than a high-tech attack craft.
But instead of secretly sneaking about behind enemy lines in Iraq, as it did during the 1990 1991 Gulf war, this advanced light strike vehicle is being exhibited for sale here at the largest weapons bazaar in the world.
Few know the vehicle's capabilities - and selling points - better than Bill Weber, a former Navy SEAL, during the Gulf war. Climbing out of the cockpit splattered with mud, he has a smile on his face.
His job during the Gulf war, he says, was "to recover downed pilots, use lasers to identify targets for jets, and whatever we could get our fingers into."
The climax came during the liberation of Kuwait from Iraqi forces, when his platoon - driving earlier models of this vehicle helped escort the first American military convoy into Kuwait City to recapture the US embassy.
Mr. Weber is surrounded by Arab sheikhs, foreign military officers, and arms buyers who are considering the strike vehicle made by US companies Chenowth Corp. and General Dynamics - for their own arsenals.
There could be few better places for marketing weapons systems than in the Persian Gulf where organizers of the International Defense Exhibition (IDEX) gathered together 750 companies from more than 50 countries in March.
Gulf states, wary of their large and militarily strong neighbors Iraq and Iran, are expected to spend $75 billion over five years on defense.
Gun-hungry
The Middle East is the last region in the world that continues to soak up so many weapons, and there could be no better showcase for "merchants of death" - as critics call arms dealers - than the Abu Dhabi meeting. The United States, the largest arms exporter in the world, has been pushing
hard to sell its wares in the Persian Gulf and sent a high-level Pentagon delegation to the exhibition. All the missiles and artillery are on display here: tanks, ships, attack helicopters, jet fighter engines, and every conceivable weapon and munition. More than 170 American companies came to sell and check out the tough worldwide competition.
And US representatives - many of them veterans who have combat-tested the goods they are selling - chuckle when they put a new spin on an old adage: "Old soldiers never die," they note, "they just sell weapons systems."
The Middle East is by far the world's largest regional arms market, accounting for more than 40 percent of total sales. The region shelled out a decade-high $22 billion of arms purchase agreements in 1993 alone, a post Gulf-war jump largely driven by high-tech US prowess on the battlefield that persuaded the sheikhdoms to buy American.
Search for new markets
Squeezed by big defense cuts at home, US industry experts say that winning markets abroad is still not easy, despite the solid American fighting record and reputation for top quality, high-tech machines of war.
The Patriot antimissile defense system, for example, is battling against cheaper Canadian and Russian versions. And a big $8 billion fighter air craft deal with the United Arab Emirates is still a tossup between the American F-16 and British and French models.
The Gulf nations are such large purchasers, says retired Lt. Gen. John Yeosack, commander of the US, British, and ~ French forces during the Gulf war, "that they bring the market to them."
"The credentials of former military people are critical," says General Yeosack, who is currently an adviser for Lockheed Martin in Bethesda, Md. "There is a big difference between one who knows how to fly, and one who has flown in harm's way."
American defense companies, like their counterparts abroad, pepper their staffs with combat veterans. But even Gulf petrodollars are dwindling, and much of the spending for the next five years has already been earmarked.
"We don't have any shoe salesmen here," says Yeosack, "be cause they aren't buying shoes from us."
That is clear in one corner stall of Talley Defense Systems, which advertises the "ultimate assault weapon." Talley makes everything from car air bags to air-burst elements for the Tomahawk cruise missile.
But its biggest item here is a series of shoulder-fired anti armor weapons, dubbed bunker busters.
"During the heat of battle, a warfighter's goal is not enemy incapacitation," shouts one poster, "it's TOTAL target destruction."
A soft-spoken retired tank colonel, Thomas Simcox, sells the system and has firsthand knowledge of its effectiveness: He fired the first generation of the weapon in 1966 in the central highlands of Vietnam.
"We don't need to be taught the language [to sell weapons] because we already speak it," he says. "We have simply changed one uniform for another."
That uniform fits some veterans better than others.
"Five years ago, if you told me I'd be watching Russian tanks here churning mud, I never would have believed you," says the retired Navy SEAL Weber, brushing off flecks of mud after his own vehicle demonstration. "I've never seen one in action before that didn't have a laser spot and was looking for targets."

---
Pentagon watch