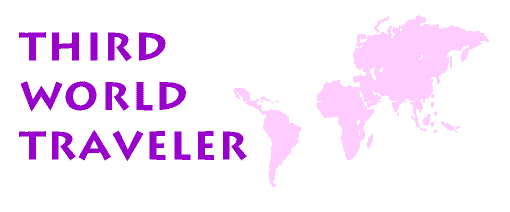 Setting "New Standards"
for Police Repression
International Socialist Review, June/July 2001

Although the full bill has yet to be tallied, people estimate that the Canadian government spent upward of $100 million on security for the summit, including 6,000 police, 1,200 army personnel, copious amounts of tear gas, and a brand new set of water cannons bought specially for the summit meetings. Sorete du Quebec lSQ) inspector Robert Peoti, who was especially proud of the water cannons, told the Montreal Gazette, "we saw what they could do and we were impressed. They've proven so far to be very effective in dispersing crowds of protesters who refuse to move."' The perimeter fence alone cost $1 million. Cathy Austin, an assembly line worker from Canada who attended the demonstrations, pointed out: I was disgusted as a Canadian by what I saw. You could pay for a lot of breakfast programs and textbooks with the money they've spent on security. For protesters, the cost was more severe. Over the course of several days, 463 people were arrested. Dozens suffered injuries ranging from reactions to tear gas to wounds from plastic bullets. One man required an emergency tracheotomy after police shot him in the throat at close range with a plastic bullet. Recent reports suggest that he may never speak again due to the injury. Another demonstrator suffered from a broken orbital bone from rubber bullets. Human rights observers from the Ligue des Droits et Libertes (League for Rights and Freedom) who saw police use a stun gun on one protester noted, "He was Iying in the street and posed no threat." They also condemned police for directly gassing people who were trying to help other injured protesters. One legal observer reported police shooting gas at peaceful demonstrators who were just sitting on the ground. They also were aiming the canisters directly at people. It's deplorable. We've seen this before and it can kill."
The Confederation of National Trade Unions (CNTU) has demanded a public inquiry into the behavior of police, including their excessive use of force and the health risks associated with tear gas. Arthur Sandborn, president of the CNTU's Central Council of Metropolitan Montreal, explained, "I was in Northern Ireland in 1998 when the Orange Order tried to march through Drumcree. I was a monitor behind British police lines and they used less plastic bullets in a week than the SQ and RCMP [Royal Canadian Mounted Police] in two days."
Even a Quebec government-appointed panel had to admit that police used "abusive" amounts of tear gas on protesters. The combined security forces reported using 4,709 canisters of tear gas and 822 plastic bullets. In fact, authorities used tear gas with such abandon that they had to order more from the United States during the weekend protests.
The police combined mass teargassing with a program of targeted repression against key militants and organizing centers. In an outrageous act of brutal censorship, security forces raided a popular, Web-based independent media center called CMAQ. Even though the center had been largely open throughout the demonstrations, police in full riot gear entered through the top floor of the two-story structure and proceeded to charge down the staircase firing rubber bullets. One man was seriously injured as a result and spent days in critical condition in an area hospital.
The day before, Jaggi Singh-a leader of the Anti-Capitalist Convergence (CLAC), which organized many of the direct-action demonstrations-was virtually kidnapped by police dressed as demonstrators. Singh was grabbed off a side street where he was having a conversation with fellow activists and thrown into jail where he was held without bail for 17 days. He was denied bail at his first hearing, where authorities charged Singh with participating in a riot, weapons possession, and violating the terms of his parole from a past arrest.
The charges were ludicrous. The "weapon" Singh supposedly commandeered was a giant wooden catapult constructed to fling stuffed animals across the perimeter fence to make fun of "Fortress Quebec." Even though the people who financed, made, and used the catapult at the demonstration-a group who wore pots on their heads and called themselves the "medieval cluster"-claimed total responsibility for the catapult, a judge refused to grant Singh bail at his first hearing. The farcical proceedings were only highlighted by the fact that on Singh's prior arrest he had been charged with assault for yelling so loudly into a megaphone that he supposedly damaged a cop's eardrum.
Those arrested faced a different kind of brutality. Many were forced to sit on buses for up to 10 hours with no food, water, or access to a bathroom. More than 200 protesters were taken to a prison with only two showers, where they were forced to strip naked in public and wash off the tear gas. After protesters were "decontaminated," many were forced to share cells with one single bed for five people. Chip East, a New York-based photographer on assignment in Quebec for Time magazine, described conditions in Orsainville prison:
This prison is disgusting I was made to walk barefoot through two inches of water back and forth from an interrogation roam six times. It reeked of urine and there were bits of food floating in the water.. I've spent time in Third World countries and in war zones where conditions were better
In fact, East had recently returned from the Middle East. The Montreal Gazette reported that "East was arrested inside the security perimeter, despite the $10,000 of camera equipment wrapped around his neck and his accreditation from a number of news organizations in plain view, East was kept in solitary confinement, and charged with numerous crimes. Public Security Minister Serge Menard gave the entire security team a big pat on the back:
We have shown that we are a very democratic country. I think we have established new standards in Quebec of the way democratic police must conduct themselves in such circumstances.
---
Dissent page
Police State watch
Index of Website
Home Page