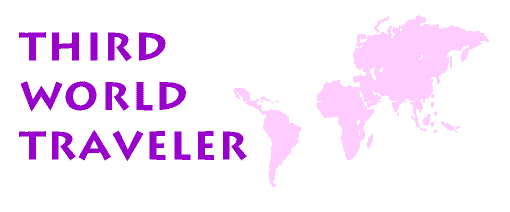 Instant Run-off Voting
by Robert Richie and Steven Hill
The Nation magazine, October 16, 2000

To Nader or not to Nader, that is the question. A debate over whether Green Party presidential candidate Ralph Nader is a savior or a spoiler has raged for months among progressives. Neither argument satisfies, however, because both are partly right. Votes for Nader instead of Al Gore in a close election really could elect George Bush, with negative consequences for ; women, minorities, workers and the environment. Yet without Nader, centrist Democrats could bury progressivism even deeper. t. Given Nader's remarkable career and the potential of his campaign to build on new movements for fair trade, fair elections and fair wages, the very debate over his campaign reveals a serious flaw in our antiquated electoral rules: Voting for your favorite candidate can lead to the election of your least favorite candidate. Providing the means to express one's real views in insuring majority rule are basic requirements of democracy. But our current system badly fails these tests.
Fortunately, the British, Australians and Irish have a simple solution: instant runoff voting (IRV). They share our tradition of electing candidates by plurality-a system whereby voters have one vote, and the top vote-getter wins-but they now also use IRV for most important elections. Mary Robinson was elected President of Ireland by IRV. Labor Party maverick Ken Livingstone was elected mayor of London. The Australian legislature has been elected by IRV for decades. States could implement IRV right now for all federal elections, including the presidential race, without changing federal law or the Constitution.
IRV simulates a series of runoff elections, but in a single round of voting that corrects the flaws of runoffs and plurality voting. At the polls, people vote for the* favorite candidate, but they also indicate their second, "runoff," choice and subsequent choices. If a candidate receives a majority of first choices, the election is over. If not, the candidate with the fewest votes is eliminated and a runoff round of counting occurs. In this round your ballot counts for your top-ranked candidate still in the race. The eliminated candidate is no longer a "spoiler" because the votes of that candidate's supporters go to their runoff choice. Rounds of counting continue until there is a majority winner.
Imagine this year's presidential race with IRV. Nader supporters worried about George Bush could rank Nader first and Gore second. Suppose Bush won 45 percent of first choices in a key state, Gore 44 percent, Nader 9 percent and the rest 2 percent. Under current rules, Bush wins. But with IRV, after Nader loses in the instant runoff, his supporters would propel Gore above 50 percent and defeat Bush. Rather than contribute to Gore's defeat, Nader could help stop Bush, while delivering a message to Gore: Watch your step on trade, political reform and the environment.
Freed from the spoiler stigma, Nader could more easily gain access to the presidential debates, inform and mobilize a progressive constituency and win more votes. Higher turnout and increased attention to progressive issues could move the political center and help Democrats retake Capitol Hill. The Green Party could gain a real foothold. In other words, his campaign would be a win-win, rewarding the energy of young activists, whose belief in electoral politics would be put at risk by a weak Nader performance.
Surveying past elections, it's intriguing to consider what might have been. What would have happened with IRV in 1968, when the anti-Vietnam War movement was left without a champion in the general election and Richard Nixon narrowly edged out Hubert Humphrey? Might Jesse Jackson in 1996 have pursued his proposed independent candidacy, forcing Bill Clinton to justify his moves to the right? What might socialists Norman Thomas and Henry Wallace have achieved in the thirties and forties?
Of course, IRV isn't only for liberals. This year it could have encouraged John McCain to ride his Straight Talk Express over to the Reform Party, and in past years it could have boosted Ross Perot. IRV has no ideological bias, as has been proven by its shifting partisan impact in eight decades of parliamentary elections in Australia. Its virtue for all sides is that it doesn't punish those ready to challenge the status quo.
At the same time, IRV is proving a winning argument for both Democrats and Republicans when they are confronted with potential spoilers. Worried by the fact that strong Green candidacies have split the Democratic vote in two of the state 's three House seats, prominent New Mexico Democrats are backing IRV, and the State Senate decided in 1999 to give voters a chance to enact IRV for all state and federal offices. In Alaska the Republican Party, also beset by split votes, has made a sweeping IRV bill for all state and federal offices its number-one legislative priority, and advocates have already collected enough signatures to place IRV on the statewide ballot in 2002. Vermont may hold the most immediate promise. Boosted by public financing, a progressive third-party candidate is mounting a strong challenge in the governor's race, and an impressive coalition from across the spectrum supports IRV for statewide elections. Public financing and IRV are indeed well matched: With IRV, clean-money candidates could run from across the spectrum without inviting spoiler charges.
Cities are also good targets for IRV campaigns. A charter commission in Austin, Texas, has recommended replacing two round runoffs with IRV. Voters in Santa Clara, California, and Vancouver, Washington, recently approved ballot measures to make IRV an explicit option in their charters.
For all IRV's benefits, ours remains a majoritarian system, and minor-party candidates aren't likely to win office much more than under plurality rules. To achieve truly fair representation would require other reforms, such as campaign finance reform and proportional representation for electing legislators. But IRV is the best way to eliminate the spoiler dynamic that suppresses candidacies-and the debate and participation they could generate. If progressives learn one lesson from campaign 2000, let it be that the next presidential campaign should be conducted under fairer rules. Real democracy needs a rainbow of choices, not the dull gray that results in one of the lowest voter turnouts in the democratic world.
Robert Richie and Steven Hill are executive director and western regional director, respectively, of the Center for Voting and Democracy, a Washington-based nonprofit organization (www.fairvote.org), and the authors of Reflecting All of Us (Beacon).
---
Political Reform
Index of Website
Home Page