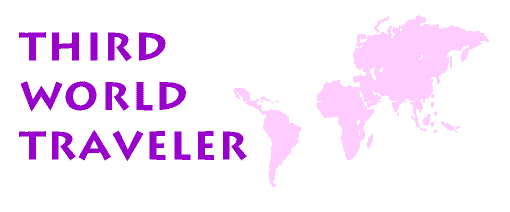 Drilling and Killing
by Amy Goodman and Jeremy Scahill
The Nation magazine, November 16, 1998

We're more likely to see other companies as collaborators rather than adversaries.... We aren't so much competing with each other as we are competing with the earth. And maybe that s a healthy way to look at it. -George Kirkland Chairman & managing director, Chevron Nigeria Limited
The Niger Delta is on fire. The explosion of a gas pipeline in Nigeria's oil-producing region in October killed more than 700 people. It is also fueling the rage of millions in the delta who want an end to the pollution caused by the oil companies and compensation for their oil-rich land. A third of the country's oil production has been shut down by unprecedented acts of resistance, infuriating transnational oil corporations and their Nigerian military business partners.
Three years after Ken Saro-Wiwa's execution for exposing the relationship between Shell and the regime, it has come to light that US oil giant Chevron played a major role in the killing of two delta activists earlier this year. The corporation facilitated an attack by the feared Nigerian Navy and notorious Mobile Police on a group of people from a delta village called Ilajeland who had occupied one of Chevron's offshore drilling facilities. Among their demands: clean drinking water, electricity, environmental reparations, employment and scholarships for young people.
On May 28, after occupying the facility for three days, villagers thought they were waiting for Chevron's final response to their demands when helicopters swooped down. "We were looking at these helicopters thinking...people inside these helicopters might have been Chevron's reps who are actually coming to dialogue," said one of the activists, known as Parrere. "They were about to land when we heard shooting of tear gas and guns." The Nigerian military shot to death two protesters, Jola Ogungbeje and Aroleka Irowaninu, critically wounded a third man, Larry Bowato, and injured as many as thirty others. Bowato says, "When they shot these guys, I was rushing there to rescue [them]...it is then they shot me."
Responding to inquiries from Human Rights Watch in London following the attack, Chevron consistently claimed it; action against the occupation was to call the federal authorities and tell them what was happening. But in a startling admission during a recent three-hour interview with Pacifica Radio's daily national newsmagazine Democracy Now! Chevron spokesperson Sola Omole admitted that the company had in fact transported the Nigerian soldiers to the facility.
Q: Who took them in, on Thursday morning, the Mobile Police, the Navy?
Omole: We did. We did. Chevron did. We took them there.
Q: By how?
Omole: Helicopters. Yes, we took them in.
Q: Who authorized the call for the military to come in?
Omole: That's Chevron's management.
Following the interview conducted in Nigeria, Pacifica requested further comment from Chevron's headquarters in San Francisco. Michael Libbey, the company's manager of media relations, wrote the network a letter stating that Sola Omole's comments "fully represent the views of both our Nigerian business unit and of Chevron."
Chevron's acting head of security in Nigeria, James Neku, admitted he flew in with the military the day of the attack. He further revealed that the naval attack force included members of the Mobile Police, known as the "Kill 'n' Go." Niger Delta environmental lawyer Oronto Douglas says, "The Kill 'n' Go shoot without question, they kill, they maim, they rape, they destroy." Douglas was one of the lawyers for Ken Saro-Wiwa, who exposed the brutal record of the Kill 'n' Go in Ogoniland.
Chevron spokesperson Omole concedes that the villagers were unarmed. "I cannot say they came armed," he said. "There was talk of local charms and all that, but that's neither here nor there." Pushed further on whether the protesters came on board with weapons, his answer was "No."
Chevron contends that when the helicopters landed on a barge at the facility, the soldiers got out and issued a warning. Villagers say there was no warning, that the soldiers simply started shooting. After the shooting incident, eleven activists were held in a barge shipping container for hours and then jailed for three weeks. Bola Oyinbo says that during his imprisonment he was handcuffed and hung from a ceiling-fan hook for hours for refusing to sign a statement written by Nigerian authorities that stated the protesters had destroyed a helicopter.
Among the villagers, it is a fact of life that the Nigerian military serves as a hired gun for the transnational oil companies in the delta. But most oil companies do not want to admit this. When asked who paid the military, Chevron spokesperson Omole said' "Those guys were working for the contractor; I guess you have to ask the contractor that." But Bill Spencer, area manager of ETPM, the company that leased the barge to Chevron, said this was not true. "They were not ours. They were paid. They were supplied by Chevron all of them. Everybody that was out there."
Following the broadcast of the Pacifica program, US Chevron spokesman Libbey described Spencer's comments as "ambiguous" and said, "We categorically deny we paid a dime to any law-enforcement-agency representative."
The Berkeley-based corporate watchdog Project Underground a campaign against Chevron, its San Francisco neighbor Oronto Douglas, the Niger Delta lawyer, says he is continuing filing a lawsuit in the United States against Chevron on behalf of the victims of the attack. "It is very clear that Chevron, like Shell, uses the military to protect its oil activities," he says. "They drill, and they kill."
In addition to his legal work, Douglas is founder of Chicoco, a pan-Delta resistance movement calling on Washington to impose an oil embargo on the Nigerian regime. The United States buys nearly half of all Nigeria's oil and has its own corporate -government alliance. As Steve Lauterbach, the spokesperson for the US Embassy in Nigeria, says, it is the policy of the embassy to support American companies and their operations abroad."
Ultimately, Oronto Douglas wants the transnational oil companies out, and an end to forty years of support for the world's greatest oil kleptocracy.
---
Boycotts page
Transnational Corporations & the Third World
Oil watch