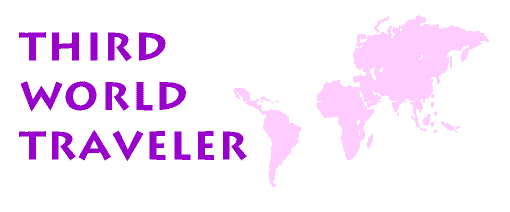 Transnationals at Work:
Fueling Oppression (in Burma)
by Dara O'Rourke


Known to human rights groups as "Asia's new killing fields," Burma is a country violently divided. The military regime which controls the country of 42 million is currently waging battles against more than a dozen ethnic insurgent groups and a student-led democracy movement. The regime, considered illegitimate by most countries in the world, faces international condemnation and pressure from the democratically elected government-in-exile to relinquish power.

The military regime, which calls itself the State Law and Order Restoration Council (SLORC), is relying on the exploitation of Burma's natural resources to finance the military battles it is waging against its own people. In 1988, the regime "began to sell Burma's natural resources like fast food," according to the Burma Action Group, a British human rights organization. A main item on this menu is the sale of Burma's oil reserves.

With the critical assistance of multinational oil corporations, the SLORC plans to significantly expand oil production in Burma over the next several years to generate foreign currency to purchase weapons. Between 70 and 90 percent of the profits from oil and gas development will go directly to the military regime. The Burma Rights Movement for Action, an opposition group based in Bangkok, Thailand, estimates oil exploration contracts have accounted for 65 percent of the foreign investment in Burma since 1988.

Michele Bohana, the director of the Washington, D.C.-based Institute for Asian Democracy, asserts that "these foreign investments directly support the illegitimate military junta of Burma. The government is bankrupt. They have to get foreign exchange to survive." Further, the SLORC is counting on the large presence of multinational corporations such as Amoco , Unocal , Texaco , Royal Dutch Shell , Petro-Canada and Idemitsu to gain international legitimacy and to fend off proposed international economic sanctions.

From crackdown to build-up

In 1988, the SLORC took control of Burma from long-standing leader General Ne Win, and changed the name of the country to Myanmar. However, rumors suggest that Ne Win continues to exert significant control over the SLORC and its policy decisions. During its coup and subsequent crackdown on pro-democracy demonstrators, SLORC troops gunned down an estimated 4,000 students and other protestors.

Following the coup, foreign donors suspended $500 million per year in aid to Burma. The nearly bankrupt regime, which began to run out of money to finance its army, promised to hold free elections in 1990.

In the 1990 elections, the National League for Democracy, led by 1991 Nobel Peace Prize winner Aung San Suu Kyi, won an overwhelming 81 percent of the popular vote. The SLORC received 2 percent of the parliamentary seats in the election. However, the SLORC annulled the election and imprisoned the victors, including Aung San Suu Kyi, who remains under house arrest in Rangoon.

A small group of donors, including the International Development Association (IDA) of the World Bank , the Asian Development Bank (ADB), the United Nations Development Program and the Japanese government, reactivated their aid to SLORC following the election, arguing along with multinational business leaders that investment in Burma will speed development and eventually promote political liberalization.

The SLORC, in the meantime, continues to rule Burma by repressive military control. Military expenditures currently account for approximately 60 percent of the government budget. Arms purchases in 1991 amounted to approximately $1.4 billion. The military has grown by over 50 percent since the SLORC took power, from 190,000 to approximately 300,000 troops.

Most governments around the world, as well as human rights groups such as Amnesty International and Asia Watch, condemn the regime and the repressive human rights conditions that are regularly reported within the country. The Lawyers Committee for Human Rights reports that Burma's citizens are "subject to unlawful arrest, detention without trial and torture for exercising their rights to expression and association," and have recently been "forced to serve as porters for the Burmese army, where they are used as human mine detectors." A number of countries have proposed a United Nations embargo, as well as other economic sanctions to force the SLORC to honor basic human rights accords and the results of the 1990 elections.

However, while leaders of many countries such as the United States and Canada officially oppose the actions of the SLORC, they continue to allow multinational corporations based in their countries to operate and invest in Burma, buoying the unstable and financially strapped regime. Multinational oil companies based in the United States, Canada, England, Japan and Australia have directly invested over $400 million in Burma since 1989. And critics say that the SLORC is using its greatly expanded foreign currency reserves to modernize and expand its army rather than to benefit the people. "Despite the influx of foreign money, the lives [sic] of the average citizen of Burma has not improved," contends the Burma Rights Movement for Action. "Instead, it has steadily gotten worse."

Natural resource auction

The SLORC leadership has apparently decided that exploiting natural resources is the best means of developing the country. Current SLORC practices regarding timber, minerals, fishing rights and oil concessions indicate sales of these resources are the primary strategy for raising funds.

When the SLORC took control of Burma, the country was estimated to have had 80 percent of the world's remaining teak forests. During the last three years, however, the SLORC has sold expansive concessions of teak and other hardwoods to Thai timber companies for clear-cutting. In 1990, the United Nations estimated that 1,235,000 acres of tree cover were disappearing every year in Burma due to clear-cutting practices. The World Watch Institute estimates forest-cutting in Burma at over 2 million acres per year.

Burma has large mineral reserves of tin, tungsten, copper, lead and zinc, as well as deposits of precious stones such as jade, rubies and sapphires. SLORC has been selling the rights to mine these gems throughout Burma. Insight Indochina reported in 1991 that the SLORC had set a goal of producing 49,200 ounces of gold in 1992. This is a 1,130 percent increase over 1990's production of 4,000 ounces.

One of Burma's most famous resources is opium, which is converted into heroin for sale on the international market. A number of groups, including Green November 32, an environmental and human rights group based in Bangkok, Thailand, have alleged that SLORC leaders are involved in the illicit heroin trade, with some funds going directly to weapons purchases. David Todd, a Canadian journalist, reported in the Ottawa Citizen that "Western intelligence agencies say [an arms deal with China was] paid for in part with the proceeds from heroin and opium trafficking in which Myanmar military authorities are deeply involved."

The SLORC, however, is focusing its efforts on oil and gas development. Because of a lack of foreign exchange, Burma has had a policy restricting the import of oil, thus creating a serious shortage throughout the country. Oil development is thus meant to alleviate the energy shortages throughout the country, as well as raise foreign currency.

Multinational oil companies move in

All oil and gas development in Burma is controlled by the military-run Myanmar Oil & Gas Enterprise (MOGE). Despite financial and technical support from Japan over the last decade, Burma has experienced a steady decline in oil and gas output, from a level of 30,000 barrels per day in the late 1970s to around 12,000 barrels per day in 1991.

In 1988, due to worsening economic conditions and the precipitous decline in oil production, the SLORC moved to end its isolationist policies and attract foreign oil investment. As part of this move, the government reversed a 26-year policy banning foreign participation in onshore oil exploration and development, and signed contracts with nine foreign oil companies.

The nine multinational oil companies that signed the first contracts with the SLORC in 1989 included Amoco (United States), Unocal (United States), Idemitsu (Japan), Royal Dutch Shell (Netherlands/United Kingdom), Yukong Oil (South Korea), Broken Hill Petroleum (Australia), Petro Canada (Canada), Croft Exploration (United Kingdom) and Kirkland Resources (United Kingdom). These firms were reported to have paid between $5 million and $8 million each in signing bonuses to the Burmese regime.

Since 1989, a number of other companies have also signed contracts with the SLORC. These include Premier Oil (United Kingdom), Nippon Oil Exploration (Japan), ELF (France), Petronas (Malaysia), and most recently International Petroleum Corp. (Canada), Apache Oil (United States), Tyndall International (United States) and Texaco (United States).

By the summer of 1991, according to the Far Eastern Economic Review, oil companies spent an estimated US$415 million on exploitation efforts, hoping to cash in on the SLORC-granted oil concessions. Bohana explains, "the oil companies haven't lifted a drop of oil yet, but they have thrown hundreds of millions of dollars into the hands of the SLORC."

Amoco's contract to explore the Block B concession, a 33,000 square kilometer tract located in the Upper Chinwin basin in northern Burma, included an initial payment of $5 million to the SLORC as a signing bonus. Amoco has worked very hard to foster good relations with the SLORC. The chair of Amoco, H. Laurence Fuller, traveled to Burma personally in 1990 to meet with the SLORC head, General Saw Maung. Jim Fair of Amoco says that the company drilled one well in 1992, and "did not find hydrocarbons in commercial quantities." According to Fair, Amoco is currently "evaluating whether [the company] will continue in Burma, period." Amoco continues to keep an office open in Rangoon, the capital city.

Unocal has been working in the Block F concession, and has entered a joint venture agreement to explore the Block E concession, both of which are located in central Burma. Unocal is reported to have agreed to invest $29 million over the three years of its contract. However, in response to high exploration costs and three failed oil wells, Russ Small of Unocal says that the company is "planning to pull out of Myanmar at the end of 1992," when its contract expires. "Three years, three wells, you're out," Small says. Unocal has not officially announced this decision.

Texaco, the newest entry into Burma, recently bought into three different concessions, one onshore and two offshore, without any public announcement. Onshore, Texaco purchased a 42 percent stake in Block I, the concession held by Croft Exploration and Clyde Petroleum. Offshore, Texaco acquired a 50 percent interest from Premier Oil in two blocks covering 7.9 million acres in the Gulf of Mataban. After uncovering Texaco's quiet move into Burma, Green November 32, released a statement, charging, "Texaco does not want its financial involvement with - and therefore tacit support of - the brutal SLORC military regime to be known, as it may make it a target for boycott action."

In 1989, Petro-Canada signed a $22 million oil exploration contract for the Block E concession with the SLORC, including an initial $6 million signing payment. Petro- Canada is the 80 percent state-owned oil company of Canada. While the Canadian government has repeatedly condemned the actions of the SLORC, the government claims it cannot influence the decisions of its own oil company.

A number of human rights and environmental groups have called on the Canadian government to pull Petro-Canada out of Burma. The Canadian environmental group Friends of the Rainforest has organized a boycott of Petro-Canada because, it charges, "up to 90 percent of any oil and gas production goes to the military regime." Friends of the Rainforest also argues that "oil investment dollars are helping turn mainland Asia's last significant forested region into a wasteland. Petro-Canada must share responsibility, along with [the company's] principal shareholder, the Government of Canada."

Royal Dutch Shell is exploring the Block G concession, which includes over 19,000 square kilometers in central Burma. Earlier this year, Shell became the first multinational to discover recoverable quantities of oil or gas. The company found large natural gas reserves at Ahpyauk, 80 kilometers north of Rangoon. Shell and SLORC plan to bring the well into production as quickly as possible at a rate of 20 million cubic feet per day. A Bangkok newspaper quoted Pe Kyi, engineering director for the MOGE, as saying that SLORC was "very happy" about Shell's find, and promised many more wells would be drilled in the near future.

Yukong Oil, Broken Hill Proprietary (BHP) and Kirkland have all been unsuccessful in their oil exploration efforts. Yukong spent more than $20 million without completing its first spud. BHP spudded a dry well in 1991. And Kirkland was reported to be considering pulling out of Burma at the end of 1991, after two years of unsuccessful exploration in a war-torn area close to the Thai border.

Natural gas exploration has increased onshore as well as offshore. A subsidiary of the Thai national oil company, PTT Exploration and Production (PTTEP), has proposed a $2 to $3 billion project to explore for natural gas in Burma's Gulf of Mataban. The project would pump the estimated 3.6 trillion cubic feet of natural gas reserves in Mataban through a 500-kilometer undersea pipeline from Burma to Kanchanaburi province in Thailand. This pipeline would require extensive military protection, as it would pass through areas currently held by Karen and Mon rebels.

The French oil giant Total signed an agreement with the MOGE in July 1992 to develop natural gas in two offshore blocks in the Gulf of Mataban covering an area of 26,000 square kilometers. Total plans to work with PTTEP to develop the concessions and feed the natural gas into the proposed pipeline. MOGE chose Total over two other western multinationals, Royal Dutch Shell and Unocal, in negotiations which lasted over a year.

Most of the actual work in Burma is not performed by these oil giants, but is instead farmed out to smaller multinational oil service and support firms. These smaller companies are performing geophysical testing, cutting roads, building helipads, drilling test wells and providing other support for the controlling oil firms. Some of the largest of these firms include Parker Drilling Co. (United States), Compagnie General de Geophysique (France), Geophysical Company Limited (France/United States), which is owned by Schlumberger, Halliburton Geophysical Services (United States), Grant Norpac (United States), Heavilift (Australia), Columbia (United States), PAE Singapore (United States) and Seismograph Services Ltd. (United Kingdom) which is owned by Raytheon, a U.S. defense contractor.

Oil and the environment

Burma is a country with particularly rough terrain, and almost no infrastructure to support oil exploration and production. Most of the areas where oil exploration is proceeding remain inaccessible by roads. Heavy equipment is shipped up rivers during the monsoon season, and then used after the monsoons have passed. Many activities require the use of helicopters to by-pass the roads and rivers. Forests must thus be cleared to open areas for helipads, base camps, testing sites and roads.

Testing involves the use of gravity and seismic lines. Companies clear one-to-four- meter-wide paths one kilometer apart, in a series of grid lines, and lay 10-pound dynamite charges every 100 to 150 meters. Cables with seismic meters are placed along the grid lines and when the charges are detonated, readings are taken and analyzed.

The companies are cutting roads by hand or with bulldozers through virgin tropical forests in order to lay the grid lines. Green November 32 alleges Compagnie General de Geophysique has been cutting roads "with the use of forced labor in the Kirkland block," which is in a militarily contested area in southern Burma.

Environmental impacts of the oil exploration include the significant deforestation necessary to access areas for seismic testing, and for the construction of helipads. Once roads are constructed into these areas, deforestation follows. Green November 32 claims that "SLORC officials have arranged the granting of timber concessions to favorites in areas of virgin forest newly opened up by the oil companies." Constructing roads also allows the military to move soldiers, heavy artillery and supplies into opened areas, thus securing their hold over the indigenous populations.

Other environmental impacts of the exploration include large-scale erosion around areas which are cleared, exploded with dynamite and drilled. Flash floods occur in deforested areas during the rainy season. Pollution of streams and rivers with mud and silt from the exploration process is common. Disruption of wildlife around the areas being explored is unavoidable due to the explosions, chainsaws and helicopters.

Amoco and Unocal officials interviewed for this article claim their operations have no detrimental environmental impacts. Amoco's Fair says the company has "assessed environmental impacts all along the way," and all of their drill sites "return to their natural state very quickly." Bohana of the Institute for Asian Democracy disagrees, however, saying, "Teak and hardwood cutting is currently more environmentally destructive, but long-term environmental destruction will result from oil development."

Oil and human rights

Human rights groups argue that oil development has direct impacts on the people of Burma. A Green November 32 statement notes, "recent reports from inside Burma indicate that human rights violations are being perpetrated by the SLORC army in association with the oil companies' planned and actual activities. Genocidal offensives are being carried out as part of the junta's efforts to clear potential oil bearing areas of their indigenous inhabitants. ... Tens of thousands of Burmese people are being forced to labor on roads for less than subsistence wages for the benefit of the oil multinationals and the junta."

Because a number of battles are being waged on different fronts throughout Burma, there is also some conjecture about the areas which the SLORC is fighting hardest to control. Green November 32 reports, "SLORC troops have been particularly active in oil concession areas, and have launched heavy offensives in areas where concessions have been offered but not sold, such as the Kachin and Arakan States. There have been very serious human rights abuses perpetrated on local populations in association with these attempts to control the potentially oil-bearing zones."

Sanctimony vs. sanctions

Pro-democracy groups complain that Western governments are unwilling to back up their rhetorical condemnation of the military regime in Burma with economic sanctions. These groups argue that ending oil exploration and development in Burma by multinational corporations may be the most effective means of forcing the regime to acknowledge the result of the 1990 elections, and to restore human rights and democracy to Burma.

But as a Green November 32 statement explains, "When a multinational oil company with the financial and political influence of Texaco invests in a country like Burma, it makes it substantially more difficult toeffectively pressure a government led by someone like George Bush ... into applying the sanctions that have been repeatedly and loudly called for. Obviously sanctions would not be good for those U.S. oil companies - Texaco, Amoco, Unocal, Tyndall, and Apache - that have invested so many millions of dollars in their relationship with the SLORC regime."

Multinational oil development remains key to the SLORC's expansion of the military, and control over the people of Burma. Without foreign exchange from oil investments, the regime would be much more dependent on foreign aid, which is often tied to political reforms.

Until some form of international trade or investment sanctions are passed by the United Nations or individual countries such as the United States, however, multinational oil companies will continue to fuel Burma's military machine.


---

Transnational Corporations & the Third World