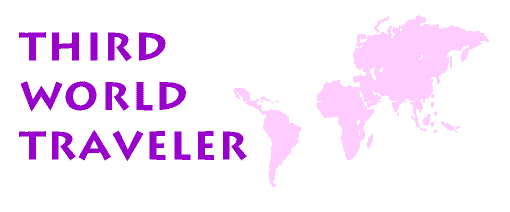 Peru Goes Beneath the Shell
by Pratap Chatterjee
Multinational Monitor, May 1997

The highland forests near this tiny, remote indigenous village in central Peru's Urabamba region are abuzz every day with several large, black ex-army Chinook helicopters, Soviet-designed Antonov aircraft and an Angolan hovercraft named the Manta.
Such commotion is a recent development. The Machiguenga peoples have hunted and fished here for 5,000 years. Close by live the Kugapakori peoples, who have lived in fierce, self-imposed isolation from the rest of the world.
Below the forests is a gas field which the oil giant multinational Shell has named Camisea. Shell geologists estimate Camisea contains 11 trillion cubic feet of natural gas and 600 million barrels of liquid natural gas, enough fuel to meet the capital city of Lima's energy needs for a century. The company has already drilled a first well to tap the area's riches, and it plans on drilling three more. Shell says it is taking great pains to design a model of environmental management and local participation. It has also welcomed input from interested observers or experts. "We need criticism from the outside," says Alan Hunt, the chief executive of Shell in Peru.
The company is especially sensitive following blistering international criticism in the last two years of its Nigerian operations. Shell's oil drilling in the Niger delta has caused massive environmental destruction, and the company has closely associated itself with the Nigerian government, which has brutally suppressed the region's Ogoni people, including with weapons purchased by Shell.
Shell as good neighbor
Shell first worked in this region more than a decade ago when it drilled a series of wells in an effort to find petroleum. The company withdrew in 1986 when it found only natural gas and failed to strike an agreement with the Peruvian government.
Local leaders allege that, at the time, Shell contract workers abused local women. Human rights activists and environmentalists say that the Shell operations attracted outside loggers who brought diseases that killed a major part of another indigenous community of Nahua peoples who have lived in isolation for centuries.
This time around, the company says that it will obtain the permission of local people before doing any work; it will not build any roads, so as to prevent the intrusion of settlers, loggers or miners; it will forbid hunting and fishing by all staff; it will employ the best available technology to ensure minimal pollution; and it will clean up every last scrap of waste.
The company has hired the Smithsonian Institute in Washington to map local plants, mammals, insects and aquatic systems at each clearing. To prevent social problems Shell has hired one of the leading experts on the local indigenous peoples, Peruvian anthropologist Alonso Zarzar, to help the company work with the communities.
Zarzar has prepared detailed guidelines for Shell and has conducted workshops to ensure that the company's 360 local and expatriate contract workers do not violate local customs or engage in disruptive practices. Shell is also seeking to ensure that all its workers and visitors are vaccinated against diseases that might spread to local communities.
To reduce its impact on surrounding forests, the company delivers all its supplies by plane or barge to Nuevo Mundo, a small riverside village. Here, 300 contract workers are completing a new airport and a command center for the company's work in the region. From Nuevo Mundo, smaller craft transport materials to the wellheads, which are two days upriver or a short helicopter ride away.
At the wellheads, several hours walk from the nearest river, giant yellow earth movers have begun to excavate hill sides. Eventually, the company plans to build a pipeline through the forests and over the Andes to Lima, approximately 500 kilometers to the west, and perhaps another pipeline to Cuzco. There is also talk of transporting the gas to Bolivia, where it could be piped to Brazilian metropolises such as Sao Paulo and Rio de Janeiro through a pipeline being built by Texas-based Enron.
The kinder, gentler Shell's efforts notwithstanding, charges of environmental damage have already trickled in, even before any natural gas has been pumped out of the ground. Peruvian activists also say that despite the hiring of a leading anthropologist, local people have no idea of what is happening at the drilling site or what future operations might involve.
The people of Cashiriari started complaining shortly after Shell set up operations late last year. One villager, Pilar Vargas, says that the Cashiriari River, which is normally chocolate-brown, now occasionally turns black. "We also have trouble hunting and fishing," she says. "It took us just two hours to hunt for animals before the operations began. Now, it takes a day and a half" due to the decline in wildlife.
One possible explanation, suggested by an environmentalist visiting the area, is that, apart from a few token trees, Shell has no erosion controls on its operations, which are situated in the headwaters of the Cashiriari and Camisea rivers.
Shell's technical manager Tom Kelly defends the work on the site. "We have only been moving earth for a few weeks. We have plans to protect the site from erosion," he says.
Other Shell representatives say that animal scarcity may reflect human population pressures. "We have studies going back to the 1970s which document complaints about fishing and hunting declines," says Miguel Ruiz-Larrea, a Shell ecologist. "I don't want to say that our helicopters and cutting operations are not having an impact, because it is clear they do have some impact. But I think there are a number of other factors involved."
The company says it will begin to plant the native cetico tree on the land it no longer needs, although local people say they would prefer a mixture of local species. "We would like to plant other trees, but we don't have seeds for other local trees like sapote and shimbillo," says Ruiz-Larrea. "In any case, cetico is what grows naturally and quickly in cleared areas here."
Environmentalists say that the current problems are minor compared to what will occur when Shell begins the actual extraction of natural gas. The company will simply extract test quantities of gas over the next two years, and hopes to begin full-scale production by the end of the century.
Waste material from the wells could contain heavy metals such as arsenic, cadmium, lead and mercury, which are highly toxic. It could also contain suspected carcinogens, including poly-aromatic hydrocarbons.
Natural gas escaping from the well may have to be burnt off in massive flares, while pressurized gas pipelines run the risk of explosions-not infrequent occurrences even in countries like the United States where the industry uses the best available technology.
A Shell spokesperson promises that the company will take all possible precautions to prevent problems. Initially, he says, all wastes will be treated. Eventually, the company plans to reinject wastes deep below the water table, where he says they will not contaminate the local environment. To date, however, the company has not conducted safety audits of its operations. Nor is it equipped to deal with any major catastrophe. A small indication of what might happen in the future occurred this February when Shell staff brought in fuel oil by barge to Nuevo Mundo for four new steel storage tanks at the base.
Although the amount of oil being delivered was modest, five oil spills occurred in the river, and twice as many on land. One of the barges was taken out of service because of recurring problems. From the Nuevo Mundo base, the fuel oil is being transported to the wellhead in large tanks winched under the helicopters; these tanks routinely spill as they are dragged along the ground.
Shell officials have a detailed emergency response plan on paper, but they do not have professional clean-up equipment such as skimmers, booms and buckets available. Nor does the company have any professional staff here to respond to emergencies. After the February spills, local people were pressed into emergency service, using makeshift equipment to mop up the mess. Contaminated soil was dug up and stored on site. Workers say that when it rains, rainbow sheens run through the soil.
Fostering divisions
The local communities, which have never experienced these problems before, are not quite sure where to turn.
In exchange for the two hectares of land for the first well in Armihuari, the company has promised the village of Cashiriari that it will supply electricity for three communal houses, as well as tin roofs and medicines.
The land-use agreement (Shell admits that it has used more than agreed initially) does not guarantee any compensation in case of accident, contamination of the local rivers, or destruction of the forests. Tomas Vargas, the treasurer of the village who also runs the local health clinic, argues that the company representatives took advantage of the local community, which did not realize it ould ask for any of those guarantees.
Nuevo Mundo is receiving little more than Cashiriari. Shell has agreed to pay the community $1,600 a month for the right to construct an airport to receive flights directly from Lima to service the company's operations center situated next to the village.
Shell arranged the Nuevo Mundo deal with Alquilino Rios, a local leader. Other local leaders, including Efrain Barazo and Job Korinti from the neighboring village of Kirigueti, have bitterly criticized the agreement. They suspect the company of making plans to encroach on their territory. "The Shell maps showing the territory of Nuevo Mundo include an old gas well called Mipaya that is on our land," says Korinti. Shell officials, however, say they have no immediate plans to exploit Mipaya.
Doris Balvin, a Peruvian environmental lawyer who tracks the impact of mining operations, says that the compensation packages amount to little more than Christmas presents. In January, she visited the communities around Camisea and translated Shell's maps from English to Spanish for local leaders like Tomas Vargas.
"If Shell really wanted to work with the communities, why have they not provided them with enough information?" The agreement was signed in a hurry and the local people had no chance to consult a lawyer," she says.
Anthropologist Zarzar defends the agreement. "It is extremely hard to work in this area," he says. "For example, the communities keep their hunting grounds secret from other communities in order to protect scarce resources. How are we to decide what just compensation to give them when we cannot determine the exact impact on their life?"
"It's my job to ensure that Shell provides appropriate benefits to the community," he adds. "We have to make sure that all the compensation will help the community as a whole and to make sure that we develop social capital for the long term . "
Zarzar agrees that the communities have a right to a lawyer, but he says it is up to their leaders to get such help. "I even attended the regional meetings of the Machiguenga organizations to tell them about our plans months before this agreement was signed," he points out.
Meanwhile, the activities of Shell have exacerbated existing divisions among the Machiguenga, who have traditionally been represented by rival organizations. The villages of Camisea, Nuevo Mundo and Segakiato are represented by the Center for Native Machiguenga Communities, while the three other villages in the region-Cashiriari, Kirigueti, and Shivankoreni - are represented by the Council for the Machiguenga People of the River Urabamba (COMARU).
Shell helped create an "indigenous council" with these two groups as well as other local, indigenous, non-governmental groups. The plan fell apart recently when COMARU withdrew from the council, increasing tensions among the communities. "We wanted to work with the communities in devising a mediation system to settle any complaints, but so far, we have not succeeded," admits a Shell spokesperson.
---
Transnational Corporations & the Third World
Oil watch