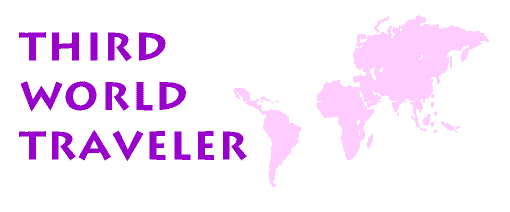 "Dolphin Death Act"
by Nathan LaBudde
Earth Island Institute Journal

On May 20, the Republican-controlled House of Representatives passed HR 408, the new "dolphin death act," by a vote of 262 to 166. Should this bill become law, thousands more dolphins will die needlessly in tuna nets every year, and US consumers will be left buying tuna mislabeled as "dolphin safe"-tuna caught by chasing, encircling and capturing dolphins.
Last year, the House passed an identical bill by a wider margin of 320 to 108. The 85 member Dolphin Safe Fair Trade Coalition, spearheaded by Earth Island Institute, reacted to this year's tighter vote with cautious optimism.
"The House vote clearly shows that public opinion is growing against this legislation," said David Phillips, director of Earth Island's International Marine Mammal Project. "People don't want dolphin-deadly tuna showing up on their supermarket shelves with phony dolphin-safe labels, and they don't want our dolphin protection laws dismantled because of threats from the Mexican government.
Mexico currently is withholding data on its tuna fleets' violations of dolphin protection rules and has suspended efforts to protect dolphins under an international treaty because of Congress' failure to pass the dolphin death act last year. Mexican officials have threatened to refuse any protection for dolphins unless all tuna embargoes are lifted and the dolphin-safe label is redefined.
Rep. George Miller (D-CA) expounded on Mexico's threat during House debate: "Mexico, Venezuela, Colombia and other nations are trying a bit of environmental blackmail. They have said that if we don't weaken our laws, if we don't allow dolphin-unsafe tuna into this country, then they will go out and slaughter more dolphins."
Miller called the bill "bad for the environment, bad for trade policy and bad for consumers." He decried the fact that the bill would double the allowable number of dolphins killed, allow dolphin-deadly tuna to be sold in the US for the first time in almost a decade and cede US sovereignty to the World Trade Organization (WTO) to determine American consumer-labeling standards.
"We need to tighten our safety standards, not weaken them," Rep. David Bonior (D-MI) said, noting that nearly 200 schoolchildren in Michigan contracted hepatitis A earlier this year when contaminated Mexican strawberries entered the US due to weak regulations.
"During the NAFTA debate four years ago, treaty proponents promised that the agreement wouldn't be used to weaken US environmental protections," Bonior said. "But today, common sense measures such as increasing inspection of imported food, requiring labels noting country of origin and providing consumers with the other relevant information, are considered tantamount to restricting trade; so this is an issue we confront with dolphin-safe tuna labeling."
Mexico has vowed to file a trade action against the US with the WTO if Congress fails to pass the dolphin death act. Non-binding review panels of the General Agreement on Tariffs and Trade (GATT, the WTO's predecessor) have ruled in favor of Mexico on this issue on three previous occasions, but GATT's general council never enacted their recommendations.
Also at stake is the dolphin-safe tuna label. HR 408 would permit fishing practices that employ speedboats to chase dolphins to exhaustion and herd them into nets with exploding seal bombs. These practices still could be called dolphin-safe, as long as no one observes dolphins actually dying in the nets. The bill ignores the fact that many injured and traumatized dolphins die shortly after the chase and capture. Nor does it acknowledge the long term physiological damage to survivors.
"There is a mounting body of scientific evidence that suggests chasing and encircling dolphins with purse seine nets leads to delayed mortality and decreased reproductive potential," Rep. Michael Bilirakis (D~FL) said.
Rep. Charles Schumer (D-NY) warned that if HR 408 is enacted, it also will reopen a drug pipeline into the US "
According to US government estimates, two-thirds of the cocaine entering Mexico comes through the eastern tropical Pacific," he said. "Two hundred and seventy-five tons a year, and most of those drugs end up in American neighborhoods and schools. A tuna fishing boat could crisscross the eastern Pacific over and over, and no one could tell whether it was chasing dolphins or evading detection.
"In one instance, the rusting hull of the Don Celso appeared to be a normal fishing vessel-until the US Coast Guard stopped the boat, searched it and found 7 tons of cocaine concealed on board," Schumer continued. "And we know that these successful interceptions are only a fraction of the cocaine moving through the Pacific. And there is now substantial evidence that Colombian drug cartels and their Mexican allies have moved to gain control of many legitimate tuna fishing fleets to use them. . . in their smuggling activities." But Rep. Jim Saxton (R-NJ) dismissed the drug issue as a "red herring" and offered letters from White House drug czar Bill McCaffrey and State Department official Barbara Laskin stating, "this legislation is likely to aid in the fight against drug smuggling by increasing the level of scrutiny over the activities of vessels involved in this fishery."
Dolphin-death act proponents in the House downplay the tuna / drug connection and imply that the simple act of placing Inter-American Tropical Tuna Commission (IATTC) observers on tuna boats would serve to deter cocaine smugglers.
The IATTC tuna boat observer program provides a well-documented case study in how observers can be intimidated and coerced to falsify dolphin mortality records. In the 10-year history of the program, the IATTC has never levied a fine against a single member nation for killing dolphins.
In the same period, the tuna fishing industry caused the deaths of hundreds of thousands of dolphins.
HR 408 presumes that a lone IATTC observer can oversee fishing sets that involve chasing and netting entire dolphin pods over an area as large as a football field. The bill also assumes that observers will report violations of the "dolphin safe" guidelines to the ship's captain-a decision fraught with serious economic implications.
At a time when the economies and top to-bottom political leadership of IATTC countries like Mexico and Colombia are married to the free flow of narcodollars, it seems highly unlikely that a lone IATTC observer would risk offending such powerful forces to document dead dolphins or report cocaine smuggling.
While environmentalists, congressional officials and foreign lobbyists wage the battle over the dolphin death act, it should be remembered that American consumers, led by schoolchildren, first demanded dolphin-safe tuna. That desire has not changed.
For more information, contact Earth Island's International Marine Mammal Project, 300 Broadway No. 28, San Francisco, CA 94133, (415) 788-3666.
---
World Trade Organization