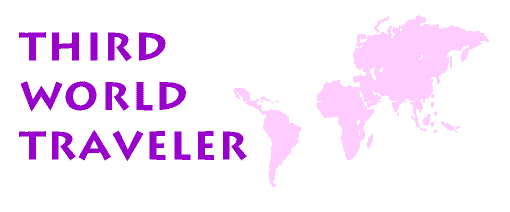 The Fire Down Below
by Narendra Taneja
Outlook, New Delhi, India, Oct. 23, 2001
World Press Review, January 2002

The U.S.-led global war on terrorism has set the stage for some volatile years ahead in the notoriously unstable Central Asian region. Perhaps as never before, the highly sensitive politics of oil in the region are set to play a pivotal role in the unfolding global drama.
Energy diplomats predict that the growing U.S. presence in the region will trigger another Cold War between the West, Russia, and China over territorial rights to the area's huge oil and gas resources. India may side with Moscow and Beijing in the New Great Game for control of the black gold.
However, the likely immediate future scenario is that only industry supermajors such as ExxonMobil of the United States, BP Oil of the United Kingdom, and TotalFinaElf of France will have the financial muscle to operate in the Asian crescent of countries. Smaller players may find themselves squeezed out.
India's upstream monolith Oil and Natural Gas Corporation (ONGC) will also have a chance, provided the ministry of external affairs stays solid y behind it. "Only the biggies should think of Central Asia as a destination. We don't even glance at the _ region," says Bruce McCarthy, president of U.K.-based Cairn Energy, _ the most successful foreign oil and gas exploration and production (E&P) company in India.
The New Great Game started in the early 1990s following the collapse of the Soviet Union and the emergence of hydrocarbon-rich republics like Azerbaijan, Kazakhstan, Turkmenistan, and Uzbekistan. While these new republics were no comparison to West Asia in terms of reserves, the region was attractive to E&P players, as it represented one of the world's few remaining provinces still waiting to be fully exploited.
Experts initially estimated oil reserves in the Caspian Sea region and Central Asia at 150 billion barrels, but the figure was highly inflated. There is now growing unanimity that the reserves would be around 65-80 billion barrels, while proven oil reserves are between 20 and 33 billion barrels.
The escalating military buildup in and around Afghanistan has alarmed Moscow and Beijing-their public posture and support notwithstanding amid fears that the United States may be looking to establish a permanent presence to target the oil and gas. Such a move would also be ruthlessly resisted by Islamic fundamentalists who claim that all oil and gas reserves across the Asian crescent are "a gift of Allah to the faithful."
"Territorial disputes such as those between Iran, Turkmenistan, and Azerbaijan in the Caspian Sea area now have the potential to acquire Cold War dimensions," says a Central Asia analyst. "The various Caspian disputes that first erupted in 1994 will now see a different kind of polarization, in terms of support from outside governments and oil supermajors."
Industry experts in Baku, Azerbaijan, for example, cite the dilemma that BP faces. The British supermajor has found itself at the center of a dispute between Iran and Azerbaijan involving the Araz-Sharg-Alov oil structure that it won in 1998 along with ExxonMobil, Statoil of Norway, and Azerbaijan's state-owned oil company Socar.
Teheran claims the BP structure falls within its territory;Azerbaijan does not agree. BP could be caught in the middle while it tries to build relations with Iran, where it is eager to have a bigger E&P presence. "Soon the U.S. will be playing a major role in all such disputes. That will be the beginning of a new order in the region, and both Russia and China will oppose it to the extent possible," says a Western oil consultant based in Azerbaijan.
"China has a lot at stake in Central Asia in terms of energy resources. It also wants to demolish the rising Islamic fundamentalism across the region, because it's experiencing the same menace in its western provinces. Whatever the situation, Beijing will not take kind y to any U.S. efforts to build up its power base in the region and thus influence the oil and gas landscape," says Dubai-based oil consultant Akram Khan.
Says Atul Chandra, managing director of ONGCVidesh, international arm of ONGC: "Central Asians are very proud people, and it would be a mistake to underestimate their abilities to manage their own energy affairs."
"Kazakhstan, Tajikistan, and Uzbekistan have their own concerns about Islamic terrorism. By allowing the U.S. temporary military bases, they hope to gain in terms of strategic ties with Washington," says an Alma Aty-based Indian oilman. "The heads of all the Central Asian countries want the Osama bin Laden movement for a Pan-Asian Islamic federation crushed as soon as possible. "The former Soviet republics also believe that this would boost the confidence of international oil companies and investment banks in supporting new projects.
Organizations such as Al Qaeda and the Islamic Movement of Uzbekistan hope to capture power in the region encompassing the whole of Central Asia and Muslim-majority provinces in western China, Pakistan, and Kashmir. Meanwhile, the emerging global coalition against terrorism, together with Russia, China, and India, are intent on defeating this grand design. But much will depend on how the United States and other concerned countries can join hands in combating Islamic fundamentalism even while remaining c at loggerheads with each other over control of Central Asia's hydrocarbon wealth.
Meanwhile, most of the new oil and gas projects planned in Turkmenistan, Azerbaijan, and Kazakhstan are on hold. "There is a kind of stillness in the air around the industry," says a Kazakhstan oilman. "The Sept. 11 attacks have ruined us," laments a senior official at the Pakistani petroleum ministry in Islamabad. "Most foreign oil and gas ventures in the country have come to a standstill because all the expatriates have left. All our efforts to bring foreign investment and technology into the E&P sector have suffered a terrible setback."
Premier Oil of the U.K., Anglo-Dutch Shell, OMV of Austria, and all other foreign E&P players have put their operations in Pakistan practically on hold, evacuating expatriate staff and blocking all inward investment remittances. Last week, Islamabad sent out an SOS to the expatriates urging them to return. Even the "fellow Muslims" of the Malaysian state company Petronas have pulled out along with the "friend y Chinese" seismic firm, BGR "Top executives of several international oil companies, who were scheduled to visit in the next three months, have canceled their trips," the Pakistani official says.
Iran and Turkmenistan have also suffered an almost fatal blow to their campaign to build gas pipelines to India; one of the world's largest gas markets. "We may now have to put the Iran-Pakistan-lndia pipeline project in deep freeze. The geopolitical realities in the region have changed dramatically since Black Tuesday and we will readjust our policy accordingly' says a senior Ministry of External Affairs official in New Delhi. "The presence of a large number of Islamic militant outfits in Pakistan could pose a serious threat to a pipeline destined for India."
Similarly, the Indians have lost interest in the much-publicized Central Asia Gas Pipeline Project-first mooted by Bridas of Argentina in the mid-1990s and later adopted by Unocal of the United States-from the Dauletabad field in Turkmenistan to India via Afghanistan. New Delhi says it is now working on an "energy highway" network that would be an economical way to export oil and gas from Russia, Turkmenistan, Uzbekistan, and Kazakhstan to India via the western provinces of China. "We basically want to avoid any country that has problems in living with the sheer size of India or a country that does not like India doing well," says an Indian diplomat based in Baku. "The idea is to avoid Afghanistan and Pakistan." The proposed network would have pipelines that would in part run along a railroad in western China before entering Ladakh or Himachal Pradesh and down to New Delhi. India hopes that the network will be a catalyst to new economic growth.
"Thank God we did not invest anything in the earlier pipeline plans," says a director of Gas Authority of India Limited (GAIL). Except for a few million dollars spent by Bridas, Unocal, Delta Oil of Saudi Arabia, and Pakistan's Crescent group, most other parties avoided putting in their cash.
In the mid-1990s, Turkmenistan was abuzz as some of the biggest names in the oil business descended on the capital Ashgabad, with proposals to export some of the republic's estimated 159 trillion cubic feet of gas reserves. While Unocal hyped its Central Asia Gas Pipeline, ExxonMobil, and Mitsubishi joined forces to propose a high-tech US$22 billion pipeline that would transport gas to
China and on to Japan. Royal Dutch/Shell and Gaz de France got together for pipelines headed westward. Enron suggested a pipeline from Kazakhstan and Uzbekistan to New Delhi via Kashmir. But most of these plans have been either stalled or scrapped, victim to geopolitical realities.
As for India's new "energy highway" idea, there are reports that Russia, Turkmenistan, Kazakhstan, and China have already expressed interest. Indeed, the interest has become keener since Sept. 11."1 think we have neglected Central Asia for too long. We now have serious plans to reach out to partners in the region," says ONGC chairman Subir Raha. The Great Game was fought in the l9th century over India, the jewel in the British Raj's crown. In the new Great Game also, it is clear, India will be involved, but this time as a participant.
---
Central Asia watch
Oil watch
Index of Website
Home Page