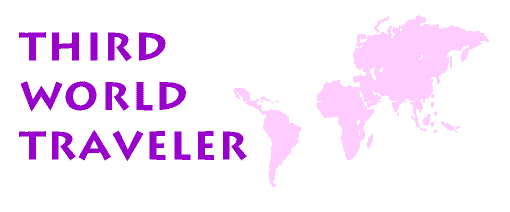 Health watch

"We spend over $4,000 per capita on personal health care, about twice as much as Canada and the European countries (which cover all their citizens), and the gap is growing. Why is our system such a money sink? Not because our population is older or sicker. All the Western countries have aging populations vulnerable to nearly the same illnesses at roughly the same rates, and ours is actually younger than most. Nor is the reason that we get better outcomes.
By all the usual measures of health-life expectancy, infant mortality, childhood immunization rate- we do worse than most Western countries. The only plausible explanation is how health care is financed and delivered. The American health care system is staggeringly wasteful and inflationary. The United States is unique in treating health care as a market commodity distributed according to the ability to pay instead of as a social good distributed according to medical need."
American Prospect magazine


Books
"To discredit the single-payer idea, insurers, HMOs, for-profit hospitals and other private interests play on Americans' long-standing fears of Big Government. In truth, it is the private market that has created a massive bureaucracy, one that dwarfs the size and costs of Medicare, the most efficiently run health insurance program in the U.S. in terms of administrative costs. Medicare's overhead averages about 2% a year."
Donald Barlett and James Steele
Universal Health Care
" There is a great deal of money to be made by wrecking the Canadian system of Medicare (universal health care). All the excess costs of an American-style payment system represent higher incomes for both the insurance industry and providers of care. "
Public Citizen's Health Research Group newsletter
Articles
"AARP ... was founded as an insurance business in 1958, and the organization, then called the American Association of Retired Persons, opposed the creation of Medicare. It never developed an activist orientation, and for many years its focus was on selling insurance. In 2002, about 24 percent of its operating revenue came from health-insurance-related activities."
Barbara T. Dreyfuss
"U.S. health expenditures are by far the highest of any country in the world at 15 percent of GDP. No other country spends even 11 percent of GDP. The U.S. also spends much more in absolute dollars. U.S. citizens pay $5,440 on average for health coverage while Canadians, the fourth biggest spenders, shell out $2,927...
In the U.S., 75 million are without insurance at some point every two years while in Canada, government spending provides health coverage for everyone...
According to the International Journal of Health Services, "the average ranking for the United States on 16 health indicators in a 1998 comparative study of 13 countries by Starfield was 12th, second from the bottom...
Insurance companies, for-profit hospitals, pharmaceutical companies, and doctors-the historical linchpin of corporate medicine-oppose universal health insurance. They are powerful political players. According to Acumen Journal, "since late 1999 [U.S.] health care lobbying spending has consistently passed that of any other industry. In 2002, that amounted to expenditures of $264 million...the health care industry as a whole accounted for 15 percent of the $1.8 billion in lobbying spending for 2002."
Rising Health Costs, Yves Engler, Z mag, April 2004
---
Democracy and Society
Home Page