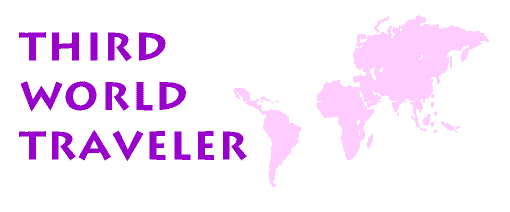 Economics watch

Books


"Imperialism today is taking place in the context of...the 'universalization' of capitalism. It is not now primarily a matter of territorial conquest or direct military or colonial control. It is not now a matter of capitalist powers invading non-capitalist powers in order to bleed them dry directly and by brute force. Now it is more a matter of ensuring that the forces of the capitalist market prevail in every corner of the world (even if this means marginalizing and impoverishing parts of it), and of manipulating those market forces to the advantage of the most powerful capitalist economies and the United States in particular." ... "Military force is still central to the imperialist project, in some ways more than ever."
Political scientist Ellen Meiksins-Wood - Z magazine, Nov 1999, p26
Articles
"This focus on money and power may do wonders in the marketplace, but it creates a tremendous crisis in our society. People who have spent all day learning how to sell themselves and to manipulate others are in no position to form lasting friendships or intimate relationships... Many Americans hunger for a different kind of society -- one based on principles of caring, ethical and spiritual sensitivity, and communal solidarity. Their need for meaning is just as intense as their need for economic security."
Michael Lerner, philosopher, psychologist, author
" Foreign aid is when the poor people of a rich country
give money to the rich people of a poor country. "
author unknown
" There are many political and social objectives which are not properly served by the market mechanism ... These include the preservation of competition and stability in financial markets, not to mention issues like the environment and social justice. "
George Soros, international investor
"By the end of 1996 there were almost 1.7 million inmates-mostly poor and male-confined in American jails and prisons. Officially, those inmates are not counted as part of the country's labor force, and accordingly they are also not counted as unemployed. If they were, our official jobless rate would be much higher, and our much-vaunted record of controlling unemployment, as compared with other countries, would look considerably less impressive. Thus, in 1996 there was an average of about 3.9 million men officially unemployed in the United States, and about 1.1 million in state or federal prison. Adding the imprisoned to the officially unemployed would boost the male unemployment rate in that year by more than a fourth, from 5.4 to 6.9 percent. And that national average obscures the social implications of the huge increases in incarceration in some states. In Texas, there were about 120,000 men in prison in 1995, and 300,000 officially unemployed. Adding the imprisoned to the jobless count raises the state's male unemployment rate by well over a third, from 5.6 to 7.8 percent. If we conduct the same exercise for black men, the figures are even more thought-provoking. In 1995, there were 762,000 black men officially counted as unemployed, and another 511,000 in state or federal prison. Combining these numbers raises the jobless rate for black men by two-thirds, from just under 11 to almost 18 percent."
Elliott Currie
---
Democracy and Society
Globalization watch
Home Page